Field Trips
Cooper's Island
Devonshire Bay
Ferry Point Park at Ferry Reach
Hog Bay Park
Hungry Bay
Marine Science Class
Paget Marsh
South Shore Beaches
Spittal Pond
Walsingham Nature Reserve
Warwick Pond
Field Guide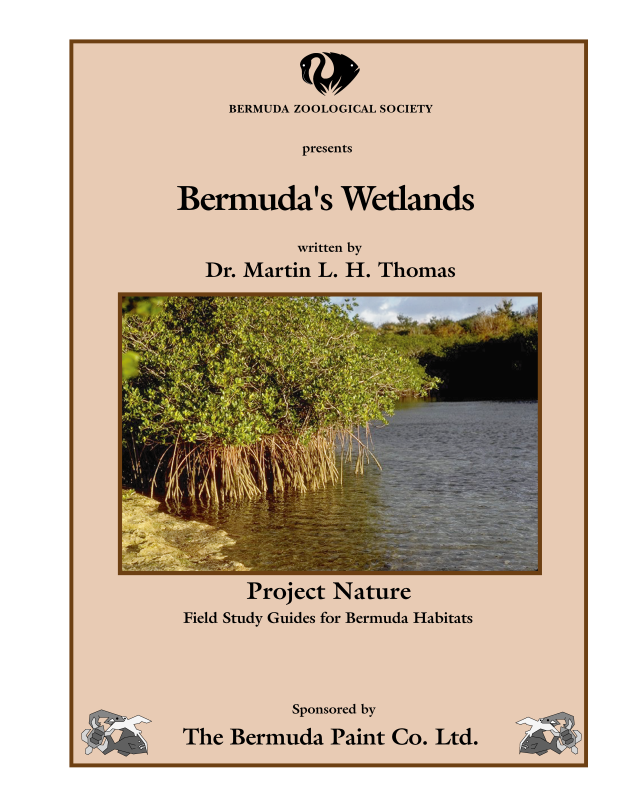 Download this field guide
Contact
Education Activities Coordinator
Camilla Stringer
senior.school@bzs.bm
Walsingham Nature Reserve
Duration:
90 - 120 minutes (excluding transportation)
Hike into one of Bermuda's oldest geological areas that is teeming with life both above and below ground. Bermuda has a great concentration of underground caves and many of them can be found in Walsingham. Caves house an amazing variety of endemic marine species that are usually blind and colourless. The Walsingham area is made of Bermuda's oldest limestone, over a million years in age. It is called karst because it is so riddled with caves, cracks, and channels, above and below sea level. The endemic Bermuda Olivewood tree, near the sinkhole, has been here since the Island was first discovered. Walsingham Pond has been called "the sponge metropolis of the world." It is a habitat for, among other species, the upside-down jellyfish and two green turtles. A neighbouring pond surrounded by red mangroves contains the endemic Bermuda killifish.
Potential topics for discussion include:
Caves and Endemic Cave Species
Geology and Karst Formation
Habitats (Ponds, pools, mangroves, forest, rocky coast, sandy shore)
Invasive Forest and Monocultures
Man's Impact: Airport and Airport Dump
Restoration of Habitats
Animals (sea turtles, fish IDs, invertebrates)
Cave Exploration
Please click here to download the Bermuda's Wetlands field guide.