Field Trips
Cooper's Island
Devonshire Bay
Ferry Point Park at Ferry Reach
Hog Bay Park
Hungry Bay
Marine Science Class
Paget Marsh
South Shore Beaches
Spittal Pond
Walsingham Nature Reserve
Warwick Pond
Field Guide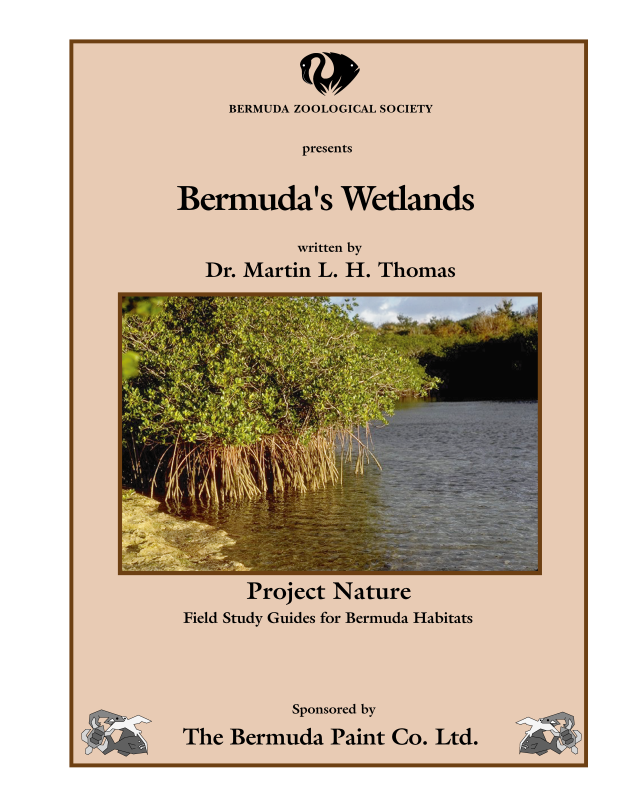 Download this field guide
Contact
Education Activities Coordinator
Camilla Stringer
senior.school@bzs.bm
Spittal Pond
Spittal Pond is the largest natural area in Bermuda and covers 60 acres, including the coastal upland habitat. Bermuda's three endemic trees, Bermuda Palmetto, Bermuda Olivewood and Bermuda Cedar are easy to view at the start of the field trip. Spittal Pond is an important bird sanctuary, especially to migrating birds, as it provides them with food, water and shelter. The pond is a harsh environment to which a few organisms have adapted, including the American eel.
Potential topics for discussion include:
Habitats
Endemic and Native Plants and Animals
Food Web
Ecology
History of Portuguese Rock and Geoffrey's Hole
Geology and Erosion (eg. Checkerboard)
Creation and Restoration of Habitats
Dairy Farming, plus concerns over pollution
American Eel
Birds: Migrating and Native
Salt Marsh and Black Mangroves
Rocky Intertidal Zone
Please click here to download the Bermuda's Wetlands field guide.