Field Trips
Cooper's Island
Devonshire Bay
Ferry Point Park at Ferry Reach
Hog Bay Park
Hungry Bay
Marine Science Class
Paget Marsh
South Shore Beaches
Spittal Pond
Walsingham Nature Reserve
Warwick Pond
Field Guide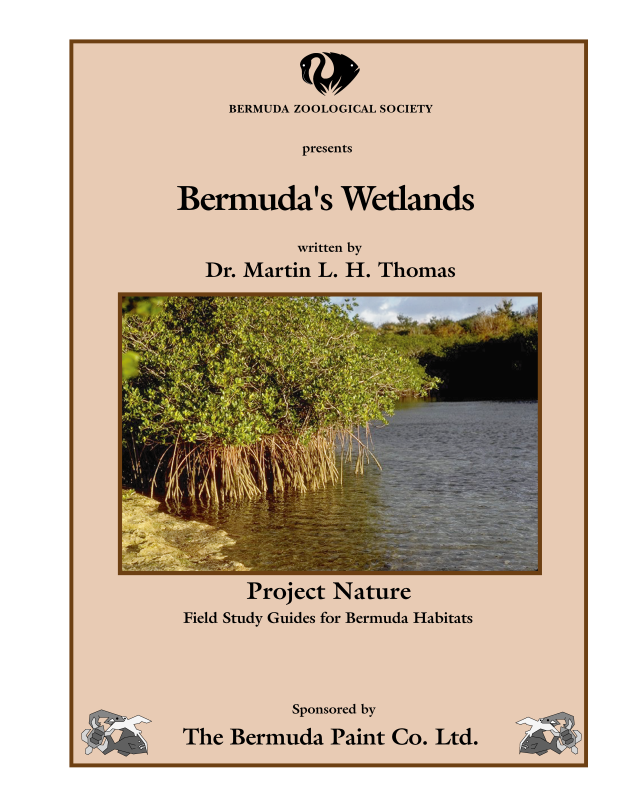 Download this field guide
Contact
Education Activities Coordinator
Camilla Stringer
senior.school@bzs.bm
Paget Marsh
Duration:
60-90 minutes (excluding transportation)
Although Paget Marsh is a small area, it encompasses four habitats: ponds, mangroves, sawgrass and a cedar-palmetto forest dating back hundreds of years and representing the landscape first settlers would have experienced. It has come a long way from its history of being used as a community dumpsite. The effects of introduced and invasive species are highlighted at this site. Notably, it has an interesting boardwalk into the marsh with interpretive signage along the way about flora and fauna.
Potential topics for discussion include:
Native and Endemic vs Introduced Plants and Animals
Plant Identifications
Habitats (saw grass, palmetto cedar forest, mangroves, open pond)
Introduction to Habitat Degradation and Restoration
Please click here to download the Bermuda's Wetlands field guide.