Field Trips
Cooper's Island
Devonshire Bay
Ferry Point Park at Ferry Reach
Hog Bay Park
Hungry Bay
Marine Science Class
Paget Marsh
South Shore Beaches
Spittal Pond
Walsingham Nature Reserve
Warwick Pond
Field Guide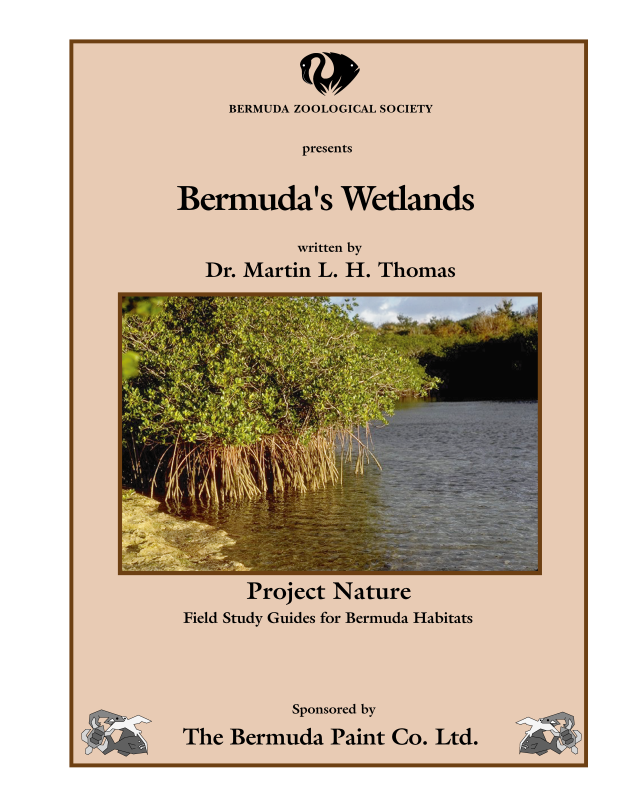 Download this field guide
Contact
Education Activities Coordinator
Camilla Stringer
senior.school@bzs.bm
Hungry Bay
Duration:
60-90 minutes (excluding transportation)
Students hike in through a private property (special permission needs to be granted in advance) to visit Bermuda's largest remaining mangrove. A quick lesson in Poison Ivy identification is given as we walk under the thick canopy of red and black mangroves. Hungry Bay is home to two uncommon and endangered marine species, the Land Hermit Crab and the Giant Land Crab. The West Indian Top Shells that provide Land Hermit Crabs with their home are seen at this South Shore tideline.
Suggested topics include:
Mangroves, including the importance of fish nurseries.
Rocky Shore and Rocky Intertidal
Sea Level Rise and Hurricanes
Plant and Animal Identifications and Adaptations
Food Webs
Please click here to download the Bermuda's Wetlands field guide.