Monday, July 2, 2018
to
Friday, August 24, 2018

Please note that all Freediving camps are now fully booked.
Our popular Aqua Camps are back and applications are now available. Be sure to book early to avoid disappointment.
This year we are running three different camps:
Aqua Camp Primary and Middle: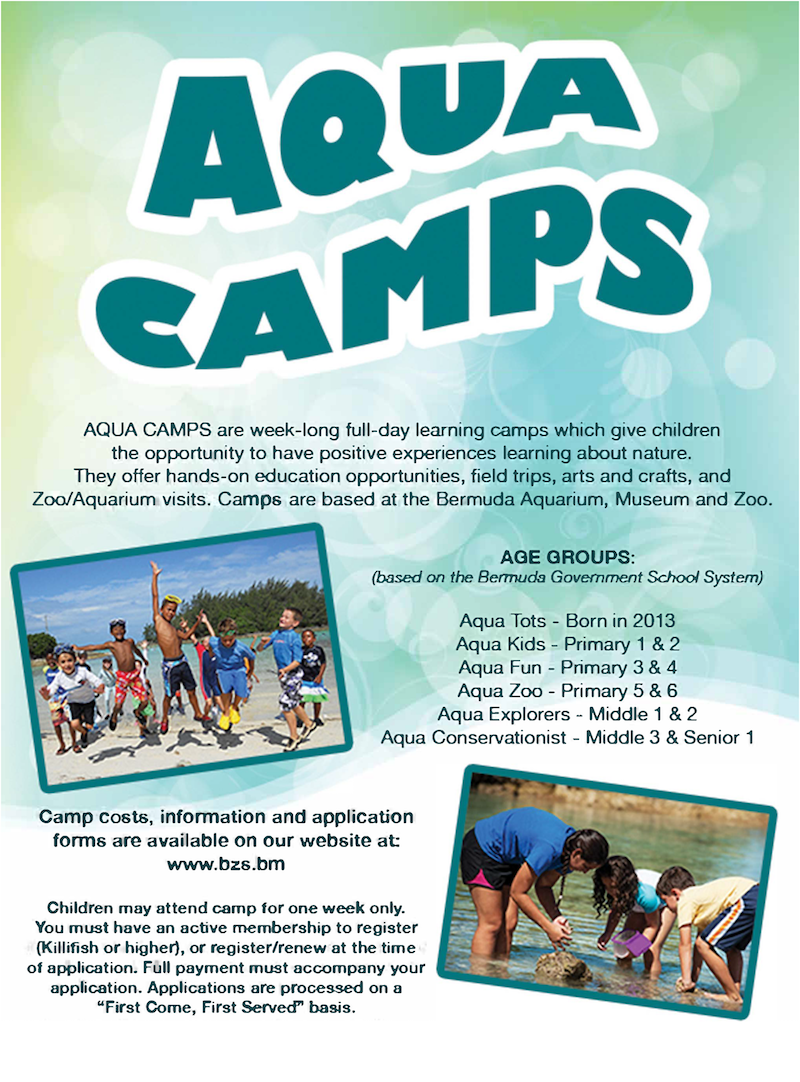 Aqua Camp Conservationist:
The Aqua Conservationists Camp, run by the Bermuda Zoological Society (BZS), is a camp for students in Middle School 3 and Senior School 1 and will run the week of July 9 - 13, 2018. It is strongly advised that applicants be competent swimmers.
The Conservationists Camp is a residential camp (5 days - 4 nights) that will be based on Trunk Island with housing either in tents or in a cottage. Campers will be in charge of running the daily housekeeping tasks on a rotation basis. Everybody will get a chance at cooking, cleaning and time keeping. Free time on Trunk Island will be schedule daily, usually before dinner, with some work sessions scheduled after dinner.
The camp is designed to expose campers to a variety of conservation programmes in progress in Bermuda. There will be theory modules and lots of hands-on work with field work. We will conduct studies on Trunk Island and at other locations across Bermuda. This camp is a great introduction for those interested in conservation, natural history and science who might later on be interested in applying to do the Nonsuch Island Natural History Camp. Participants will also be introduced to volunteering at BAMZ in the Aquarium, Zoo and Education Department so they can decide if they want to apply for the Junior Volunteer Programme.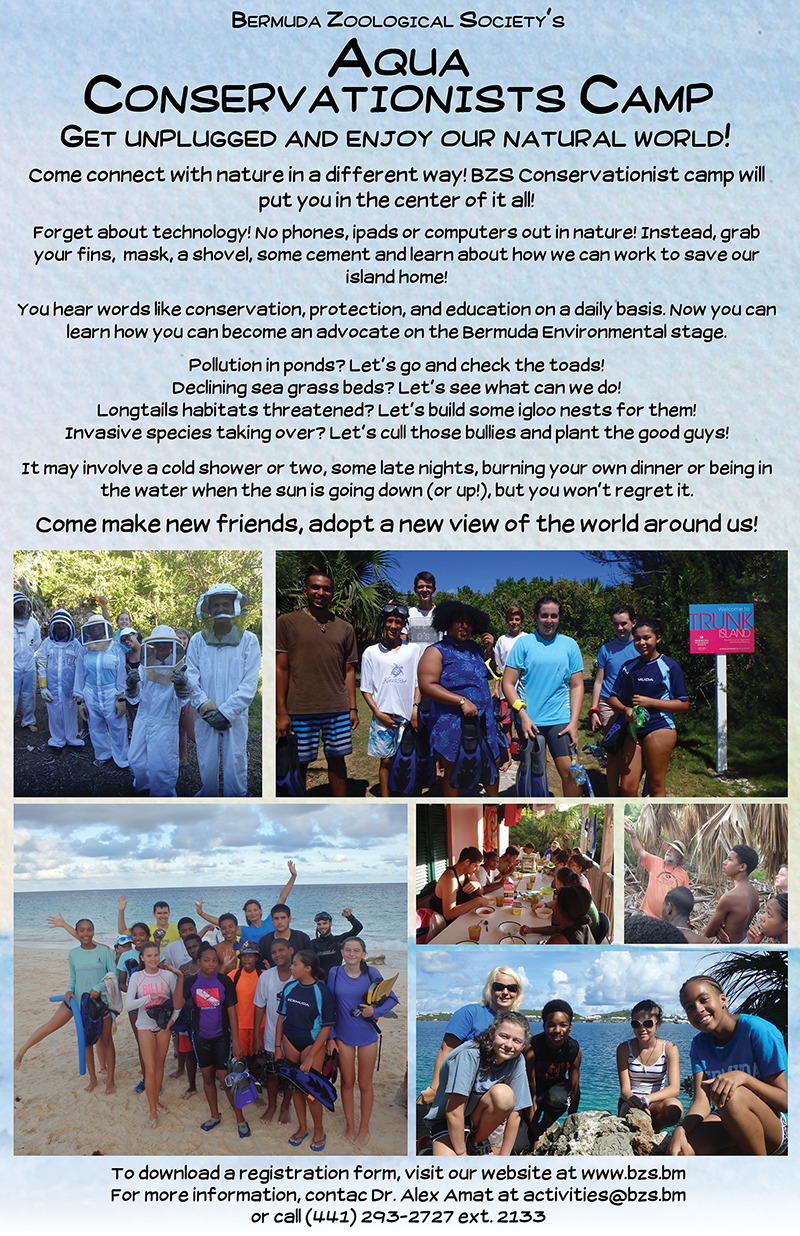 Aqua Camp Freediving: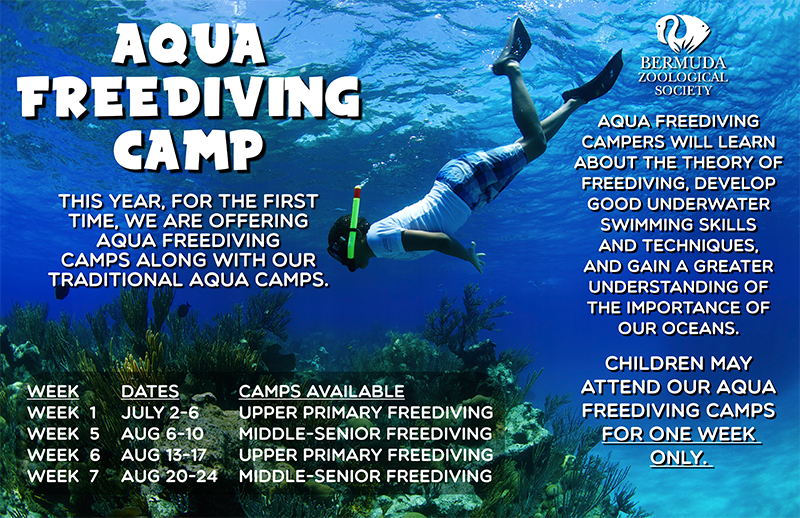 Links to applications for each of these camps are available at the bottom of this page. Click on the applicable link below to register.
Information with instructions, contacts, deadlines etc. are contained in the individual application forms.