Friday, October 20, 2017
to
Sunday, December 24, 2017

Started Your Christmas Shopping Yet?
We have an exciting array of ideas for Christmas gifts in The Shop at BAMZ. Be sure to watch this space as additional gift ideas will be added regularly!!
To contact The Shop, please call (441) 293-2727 or contact our Concesskions Manaager, Lauren Simons at concessions.bzs@gov.bm.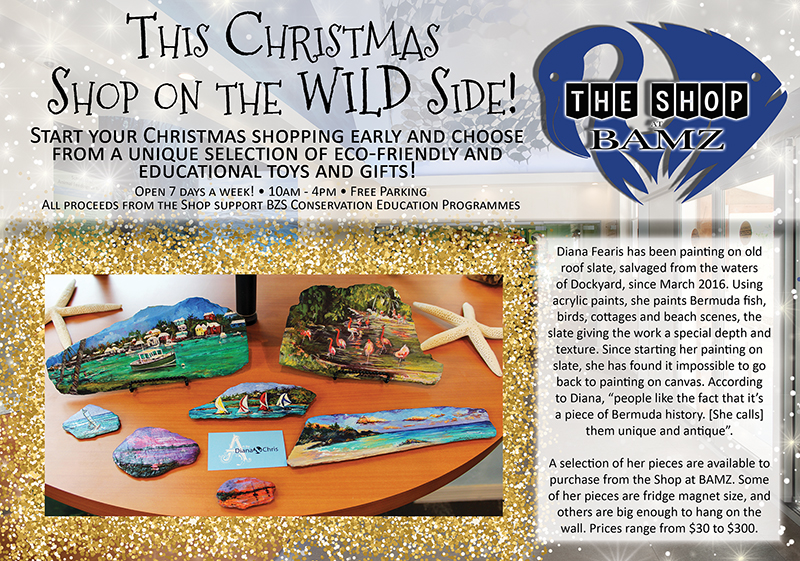 Learn more about Diana Fearis, the artist.