Saturday, November 16, 2019
The Bermuda Audubon Society is happy to offer you a chance of a lifetime to see our endangered Cahow (Bermuda Petrel) on the open ocean.  We will travel on the RV Endurance off the south shore beyond Cooper's Point.  This is where the birds gather and perform their beautiful courtship displays in the late afternoon, just prior to returning to their island burrows under cover of darkness.  We offer these trips in a joint venture with the Bermuda Zoological Society.
Please note: Departure and Check in on Nov 16th will be at St Georges Town Square at 2:30.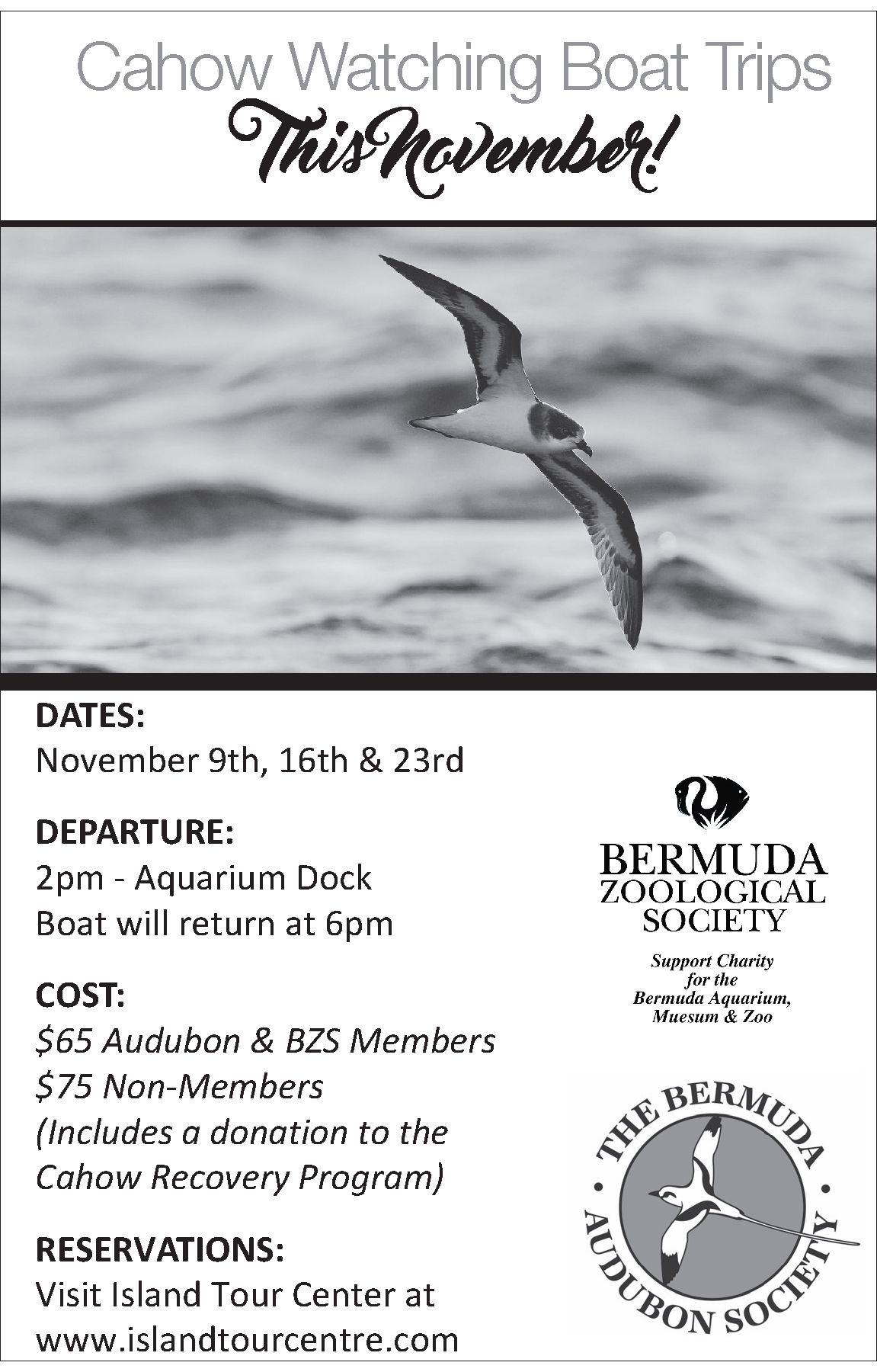 Cost: NON-Members: $75 Per Person + $5 Non-Refundable Admin Fee
Cost: BZS & AUDUBON SOCIETY Members: $65 Per Person + $5 Non-Refundable Admin Fee
Duration: 3-4 Hours
Operates: Sat Nov 9th | Sat Nov 16th | Sat Nov 23rd
Check In: St. Georges Town Square
Includes: Experienced and professional crew
Excludes: Gratuities for your guides; Feel free to bring your own drinks or snacks on-board, a cooler with ice will be available for use.
Restrictions: Minimum 10 Years old to participate; Participants must be able to walk on/off the boat with limited assistance; Wildlife sightings are likely but not guaranteed; Preventative measures are recommended for those prone to motion sickness
To book your space, click here.