Recent News
One thousand turn up to help celebrate environmental landmarks
Thursday, June 09, 2022
About 1,000 people turned out to the Bermuda Aquarium, Museum and Zoo on Saturday to celebrate World Oceans Day and World Environment Day.
The facility, along with the Bermuda Zoological Society, hosted a free Family Open Day, where they demonstrated their "commitment to ocean conservation".
David Wingate portrait donated to National Gallery
Thursday, May 12, 2022
A leading conservationist was presented with a portrait of himself in honour of his work.
Ornithologist shows David Wingate helping a fledging Cahow from its nest with two of the seabirds in flight behind him.
A dedication event was held at the Bermuda Aquarium, Museum and Zoo on Saturday.
SailGP preparations underway as Cross Island comes to life
Wednesday, May 11, 2022
Sailing fever is now in full swing at the West End ahead of the opening races of SailGP this weekend.
Behind the scenes at Cross Island, headquarters of the Bermuda Grand Prix, the sailing teams and their technical support are immersed in preparations.
BZS Welcomes Youth Climate Summit Participants to Trunk Island
Thursday, May 05, 2022
On Saturday, 30th April, the Bermuda Zoological Society (BZS) invited 6 participants from the Youth Climate Summit, as well as the Youth Climate Initiative Consulting Director - Dr. Rosemarie McMahon, for a morning of planting native trees on Trunk Island, the BZS Living Classroom. Under the careful guidance of Trevor Rawson, the BZS Trunk Island Project Coordinator, the participants were able to plant 30 native and endemic trees - teaching them the importance of placing trees and shrubs in a newly graded and exposed coastal environment.
Warwick Playground Transformed by the BZS Micro Forest Project
Tuesday, April 26, 2022
If you drove along South Shore in Warwick last Saturday morning you may have seen a large group of people planting at Warwick Playground. The Bermuda Zoological Society (BZS) was joined by their Junior Volunteers, members of the BZS Science Club, individuals from the Government of Bermuda's Department of Parks, employees from the Bermuda Aquarium, Museum and Zoo and corporate volunteers from RenaissanceRe and Aspen Re to plant the second plot for the BZS Micro Forest Project.
Community
About Us
Board of Directors
Contact Us
Become a Volunteer
Newsletter
Latest News
Trunk Island
Gift & Bookstore
Contact
General Inquiries
info@bzs.bm
Latest News
All the latest updates and news from the Bermuda Aquarium, Museum, and Zoo, one of Bermuda's leading visitor attractions!
Photos: BZS Participants Get Their 'Zoom' On
Bernews
Thursday, March 15, 2018

This past Sunday, 11th March, over 450 fundraisers biked, ran, walked, paddle boarded and rowed in the Bermuda Zoological Society's [BZS] annual Zoom Around the Sound race.
The popular 7.2 mile race saw men, women, children make their way around the circular route on both land and sea. All funds raised from the event went towards the BZS education programmes.
BZS Junior Volunteers after completing their walk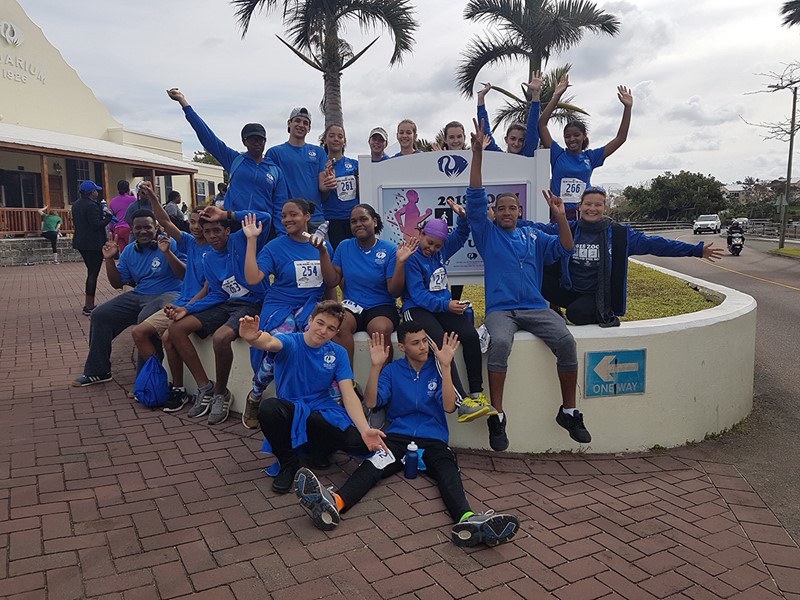 The event kicked off with a warm up at 8:15am by Yves Paul. Once all the participants were pumped up and ready to go, Dr. Ian Walker, Principle Curator of the Bermuda Aquarium, Museum and Zoo, and MC of the day's events, sent the cyclists, then runners, then walkers on their way.
Once again, the race also saw paddle boarders make their way around the sound, but this year the event also saw the inclusion of two teams of rowers in their gigs.
Morning workout with Yves Paul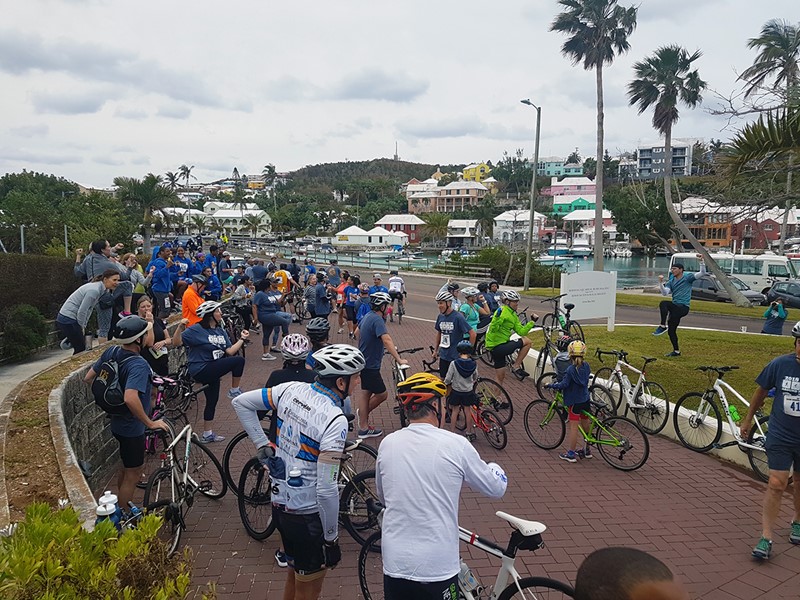 "After days of dreary weather, we were very happy that Sunday cleared up for all of our participants, especially with the day starting with a gorgeous sunrise," said Joanne Chisnall, Volunteer Coordinator at BZS and the coordinator of the event.
"The event was great success and we were especially happy to welcome the rowers in their gigs this year. A special thanks to Butterfield and Vallis and Ben & Jerry's for sponsoring the event.
"We'd also like to thank the Bermuda Regiment for providing RPs to manage traffic at the event. Finally, thanks to all the participants of the event, it wouldn't be a success without their support!"
Paddle boarders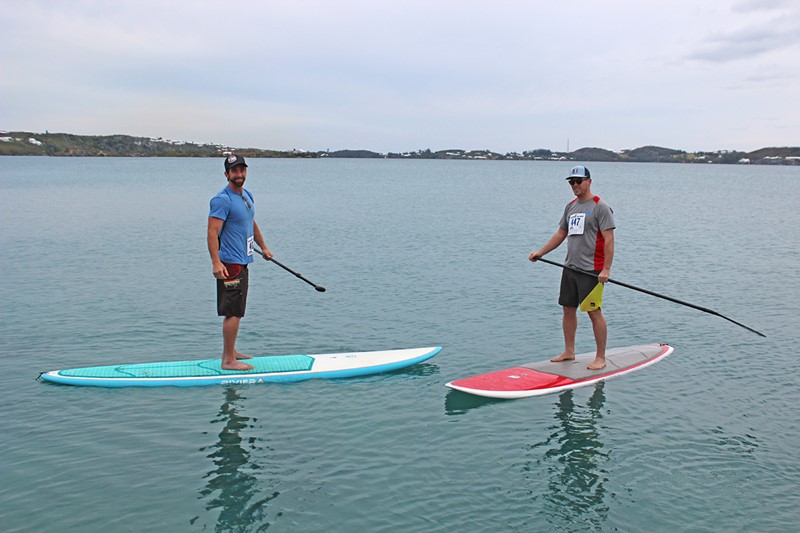 Bikers ready to go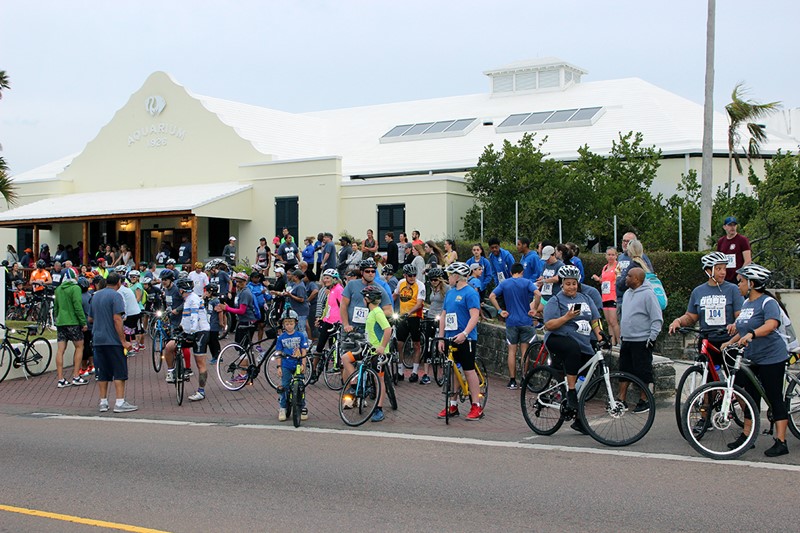 Rowers in Gigs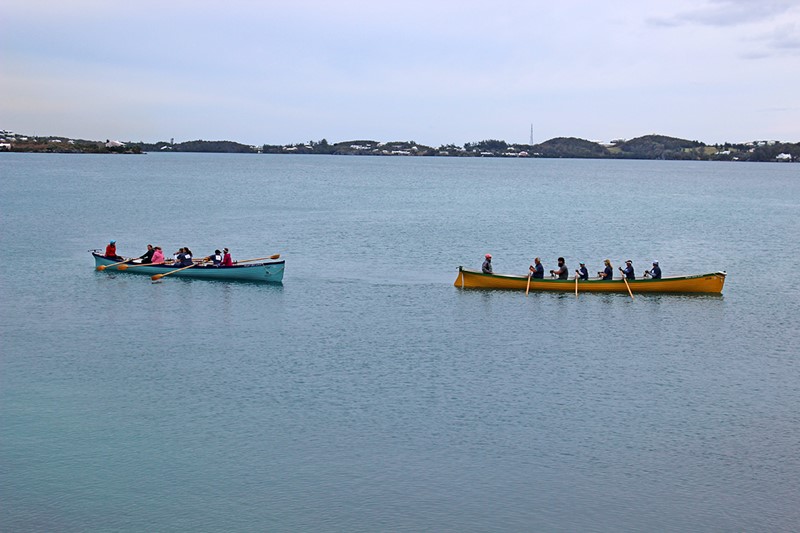 Runners ready to go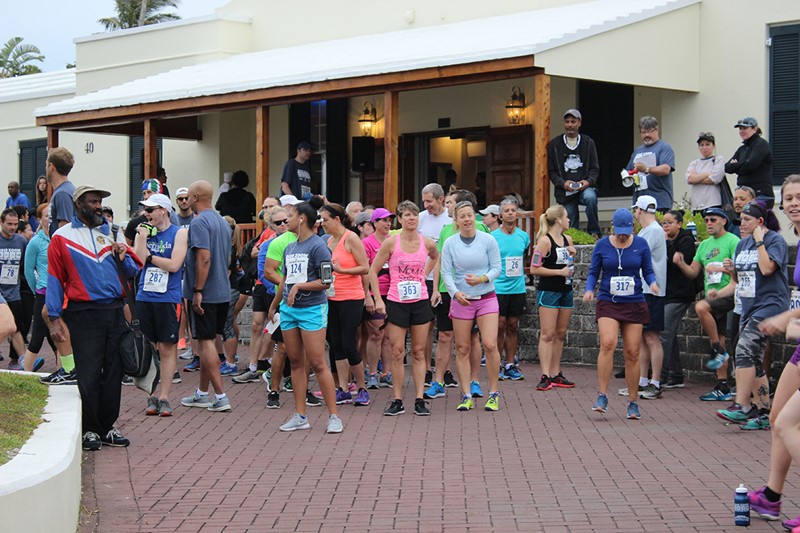 Sunrise at ZOOM