Recent News
Micro Forests set to get bigger
Saturday, August 27, 2022
More microforests are set to appear around the island as a Bermuda Zoological Society project to plant more trees and shrubs continues to grow.
The BZS Awards Four Students Environmental Science Scholarships
Wednesday, August 24, 2022
Four Bermudian students have been awarded a combined $15,000 in educational funds as part of the Bermuda Zoological Society's (BZS) annual BZS Steinhoff programme. Osei Agyapong, Imogen Peckett, Logan Soares and Naphisa Smith were selected for their academic achievements and their commitment to protecting the environment.
From Block Island to Montauk Through Sharks, Currents and Cramps
Tuesday, August 23, 2022
Lori King of Long Island finished a nearly 24-mile trip in 8 hours 39 minutes 45 seconds. Once her swim is certified, King will be recognized as the first person to complete the journey.
Hamilton Lions pump up the cash for local charities
Wednesday, July 06, 2022
Two charities reaped $11,000 each thanks to an enduring fundraiser by Hamilton Lions Club.
The proceeds from the club's 53rd annual Gas-O-Rama and raffle draw were presented to Vision Bermuda and the Bermuda Zoological Society.
Aspen Plants First Red Mangroves on Trunk Island
Wednesday, June 22, 2022
On Friday 3rd June, employees from Aspen were excited to plant the first young red mangrove trees in their sponsored Coastal Red Mangrove Forest on Trunk Island – the Bermuda Zoological Society's (BZS) 'Living Classroom'.
Community
About Us
Board of Directors
Contact Us
Become a Volunteer
Newsletter
Latest News
Trunk Island
Gift & Bookstore
Contact
General Inquiries
info@bzs.bm
Latest News
All the latest updates and news from the Bermuda Aquarium, Museum, and Zoo, one of Bermuda's leading visitor attractions!
Photos: BZS Participants Get Their 'Zoom' On
Bernews
Thursday, March 15, 2018

This past Sunday, 11th March, over 450 fundraisers biked, ran, walked, paddle boarded and rowed in the Bermuda Zoological Society's [BZS] annual Zoom Around the Sound race.
The popular 7.2 mile race saw men, women, children make their way around the circular route on both land and sea. All funds raised from the event went towards the BZS education programmes.
BZS Junior Volunteers after completing their walk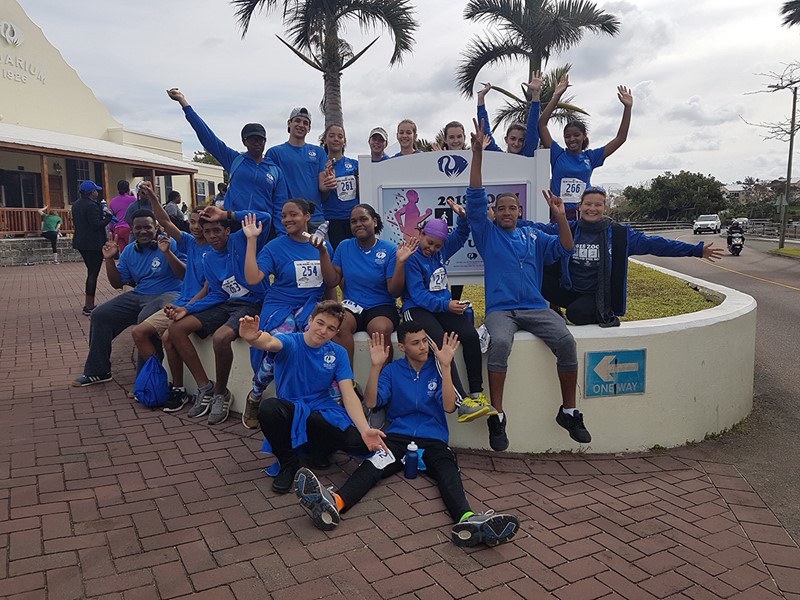 The event kicked off with a warm up at 8:15am by Yves Paul. Once all the participants were pumped up and ready to go, Dr. Ian Walker, Principle Curator of the Bermuda Aquarium, Museum and Zoo, and MC of the day's events, sent the cyclists, then runners, then walkers on their way.
Once again, the race also saw paddle boarders make their way around the sound, but this year the event also saw the inclusion of two teams of rowers in their gigs.
Morning workout with Yves Paul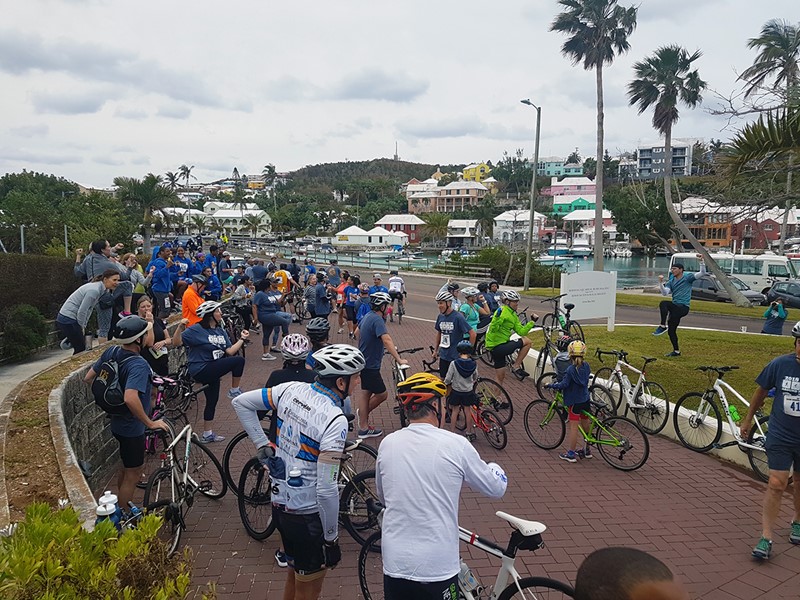 "After days of dreary weather, we were very happy that Sunday cleared up for all of our participants, especially with the day starting with a gorgeous sunrise," said Joanne Chisnall, Volunteer Coordinator at BZS and the coordinator of the event.
"The event was great success and we were especially happy to welcome the rowers in their gigs this year. A special thanks to Butterfield and Vallis and Ben & Jerry's for sponsoring the event.
"We'd also like to thank the Bermuda Regiment for providing RPs to manage traffic at the event. Finally, thanks to all the participants of the event, it wouldn't be a success without their support!"
Paddle boarders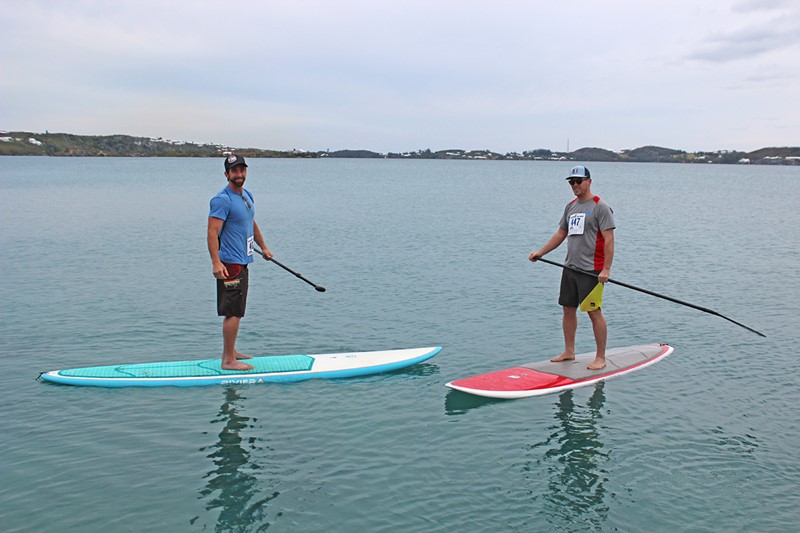 Bikers ready to go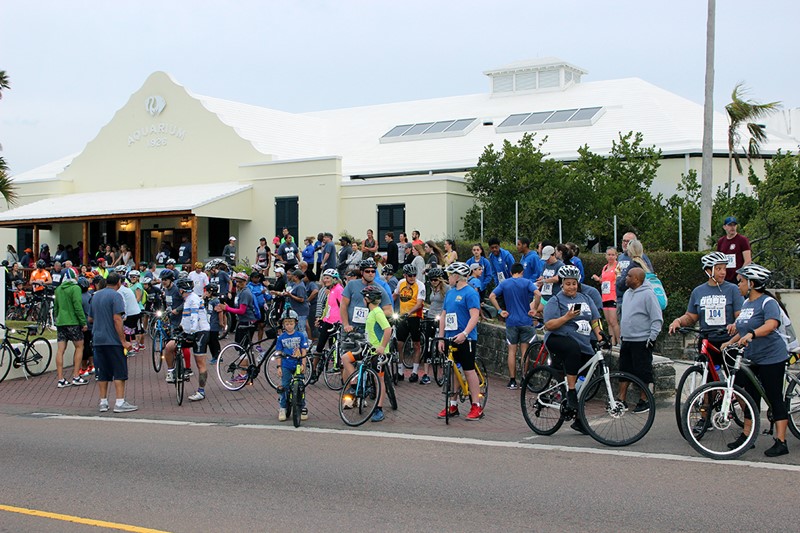 Rowers in Gigs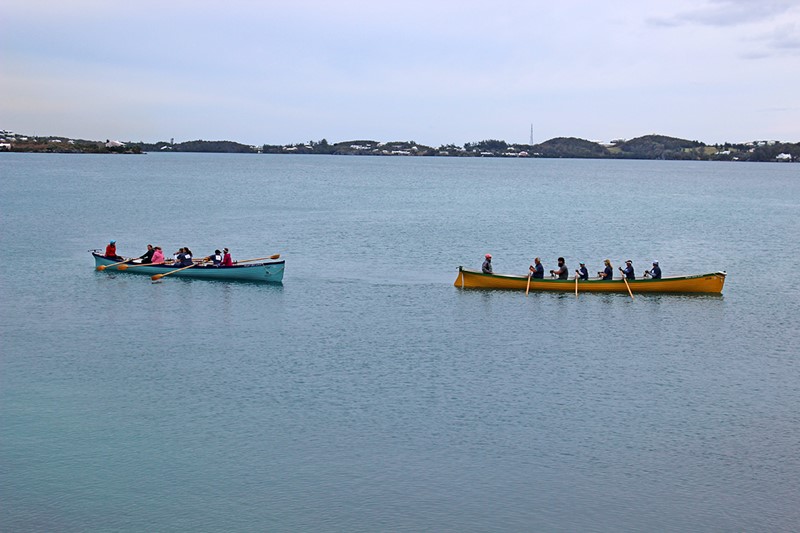 Runners ready to go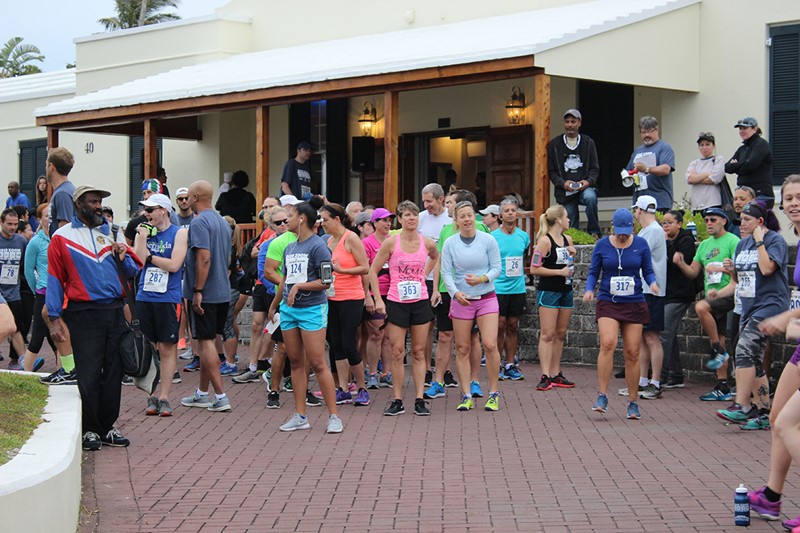 Sunrise at ZOOM