Recent News
BZS just misses out on award recognising use of drone technology
Monday, November 07, 2022
An island charity was shortlisted for an international award for its use of drone programming.
The Bermuda Zoological Society was nominated for a Drone Deploy Award for its use of Drone Deploy, an internet-based drone mapping programme.
BAMZ interns get hands-on experience in range of roles
Friday, October 21, 2022
Over the summer the Bermuda Zoological Society (BZS) had the privilege of affording a multitude of student summer positions at the Bermuda Aquarium, Museum & Zoo (BAMZ), through internship programme placements and volunteer opportunities. Within these roles the students were able to gain industry experience, explore the different areas of the facility, gain volunteer hours for their academic year, and acquire mentorships for their future within the industry of environmental studies and conservation.
Event to give young people a say in Blue Prosperity Plan
Friday, October 21, 2022
Young people were invited to provide input on how Bermuda can mitigate long-term threats such as climate change as part of a consultation on The Draft Blue Prosperity Plan.
We cannot give up hope, says turtle advocate
Friday, October 14, 2022
One of the highlights of the year for Gaëlle Roth is the Bermuda Turtle Project's annual turtle round-up.
For two-weeks every August, D Roth, director of the project, scientists and conservation students, come together to capture, weigh, measure, examine, tag and release turtles in local waters.
Work of Bermuda scientists to be highlighted at New York event
Saturday, October 08, 2022
The Atlantic Conservation Partnership, a sister organisation to the Bermuda Zoological Society, in partnership with The Explorers Club NYC, will host Heart of the Sargasso Sea: Bermuda's Marine Conservation on October 13 at The Explorers Club headquarters.
Community
About Us
Board of Directors
Contact Us
Become a Volunteer
Newsletter
Latest News
Trunk Island
Gift & Bookstore
Contact
General Inquiries
info@bzs.bm
Latest News
All the latest updates and news from the Bermuda Aquarium, Museum, and Zoo, one of Bermuda's leading visitor attractions!
Bermuda's coral reefs 'doing well' but future is uncertain
Royal Gazette - Owain Johnston-Barnes
Tuesday, August 10, 2021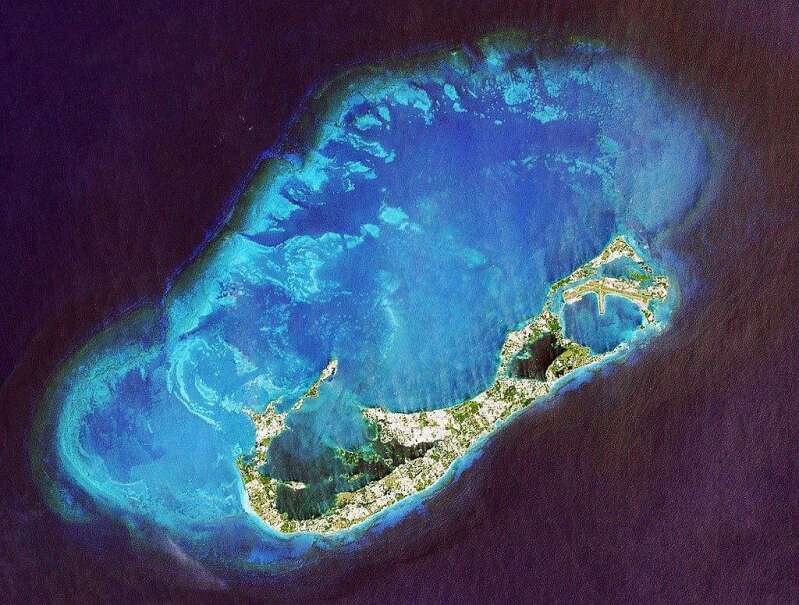 Bermuda's coral reefs could help to protect the island from strengthening storms – if we are able to keep them healthy.
Robbie Smith, curator of the Natural History Museum at BAMZ, said at an online round table on the Bermuda Ocean Prosperity Programme that safeguarding the marine environment could help to mitigate the threat of climate change on Bermuda.
"The sea level is going up about 2.2mm per year, so in my life it has gone up nearly 8cm. That's a lot," Dr Smith said
"Without a healthy reef system able to grow and keep up with that sea level rise, then our defences goes down, the waves come in and the destruction of our near-shore environment will be particularly dramatic."
Dr Smith said Bermuda's corals were doing well, but with the impact of climate change and ocean acidification, it was unclear how they will fare in the future.
"Right now it looks like we have some window of time to reset our planetary carbon balances," he said. "Maybe our reefs will hold up."
Dr Smith added that seagrass and mangroves have been shown to be effective at absorbing carbon dioxide, but 400 years of development on the island had greatly reduced the amount of both in Bermuda.
"We are looking at a point in time where our seagrass beds are obliterated," Dr Smith said.
"If Bermuda was doing a good job of producing carbon and having carbon stored in natural ecosystems, we wouldn't have a negative impact.
"Ideas have been proposed within BOPP and within the Bermuda Government as we think about how we can tackle that."
Tammy Warren, senior marine resources officer for the Bermuda Government, said Bermuda has a long history of policies to protect the ocean including the first known piece of fisheries legislation – a 1620 Bill to protect turtles.
Dr Warren said marine conservation has proven successful in Bermuda, noting efforts to protect Bermuda's red hinds, which gather in large numbers to breed in the island's waters.
"There was a lot of waste of red hinds," she said. "It was actually a trash fish – we love it today, but they didn't really eat it.
"They put in protections in the mid-1970s and today we are still benefiting from that because we have fairly healthy red hind populations."
She said that fish pots bans have been controversial, but they have helped to bolster several species, including parrot fish.
Dr Warren added that BOPP was looking at several industries that could benefit from a sustainable "blue economy" including fisheries, tourism and renewable energy.
She said a greater focus on pelagic fish like wahoo and tuna – typically caught by rod and reel or trolling – could help grow the fishing industry in a sustainable way.
Weldon Wade, who led the round table, said the Bermuda Ocean Prosperity Programme was focused on the blue economy, marine spatial planning and sustainable fisheries.
He added that while the group was launched by the Bermuda Government, alongside the Bermuda Institute for Ocean Science and the Waitt Institute, a range of other stakeholder groups are involved in the development of the plan.
Mr Wade said: "Cross-sector partnerships are today seen as essential to sustainable development, and therefore central to the achievement of our goals.
"Partnerships across sectors are a means to tackle the complex social and environmental challenges our island and the world faces."
Mr Smith said a sustainable approach would mean ongoing benefits to the public and a healthier environment.
"The 'prosperity' comes in several different ways, and it isn't always measured in money," Dr Smith said.
"Money is a good way to see if benefits to the environment are translating to jobs and livelihoods, but there's also the satisfaction that people have jumping overboard or walking along the shoreline and appreciate that the ecosystem is healthy.
"That prosperity is something we hope we are going to be able to achieve here."
He also highlighted the need to use data to make policy decisions
"BOPP is a good example of trying to gather information, put it in one place, have people contribute to it and get to some consensus about where we might be going forward," Dr Smith said.
"You can't do much without good data."
Eric Hochberg, a scientist at BIOS who has specialised in coral reef ecosystems, agreed, adding: "Science can help us make informed decisions.
"It is not always complete, and it is often changing – you learn new things as you do further studies and learn new information."