Recent News
Cane toad decline results in pest boom
Thursday, May 10, 2018
Bermuda's "safest form of pest control" is under threat from water pollution, a researcher who has tracked the island's cane toad population for about 20 years warned yesterday.
Videos: Stevenson starts work on Whale film
Tuesday, May 08, 2018
Whale researcher Andrew Stevenson has started work on a follow-up to his acclaimed documentary 'Where the Whales Sing' – which for the first time will include unique aerial footage.
Whale researcher using aerial footage
Tuesday, May 08, 2018
Whale researcher Andrew Stevenson will use unique aerial footage for a follow-up to his acclaimed documentary Where the Whales Sing.
Parrotfish Checkup
Wednesday, May 02, 2018
When new fish arrive at BAMZ, they must first undergo a minimum of 30 days quarantine in order to diagnose any marine parasites which, if left untreated, can infect the other inhabitants of the aquarium hall tanks.
Sheldon the baby Loggerhead turtle
Tuesday, May 01, 2018
This is Sheldon, a juvenile loggerhead turtle.
Community
About Us
Board of Directors
Contact Us
Become a Volunteer
Newsletter
Latest News
Trunk Island
Gift & Bookstore
Contact
General Inquiries
info@bzs.bm
Latest News
All the latest updates and news from the Bermuda Aquarium, Museum, and Zoo, one of Bermuda's leading visitor attractions!
Photos: BZS Participants Get Their 'Zoom' On
Bernews
Thursday, March 15, 2018

This past Sunday, 11th March, over 450 fundraisers biked, ran, walked, paddle boarded and rowed in the Bermuda Zoological Society's [BZS] annual Zoom Around the Sound race.
The popular 7.2 mile race saw men, women, children make their way around the circular route on both land and sea. All funds raised from the event went towards the BZS education programmes.
BZS Junior Volunteers after completing their walk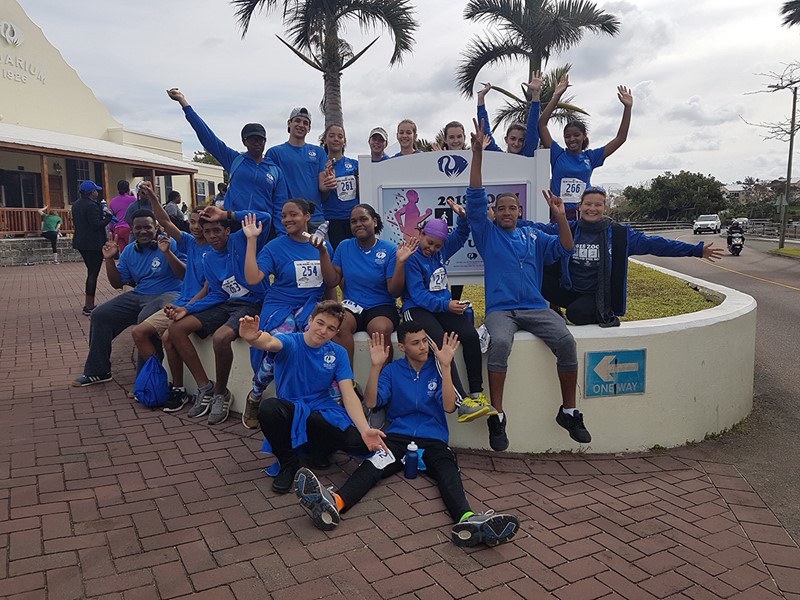 The event kicked off with a warm up at 8:15am by Yves Paul. Once all the participants were pumped up and ready to go, Dr. Ian Walker, Principle Curator of the Bermuda Aquarium, Museum and Zoo, and MC of the day's events, sent the cyclists, then runners, then walkers on their way.
Once again, the race also saw paddle boarders make their way around the sound, but this year the event also saw the inclusion of two teams of rowers in their gigs.
Morning workout with Yves Paul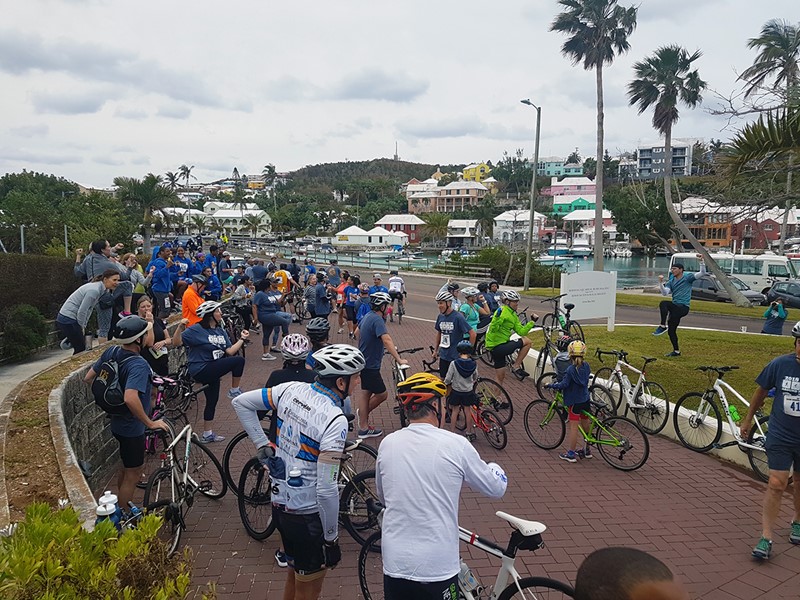 "After days of dreary weather, we were very happy that Sunday cleared up for all of our participants, especially with the day starting with a gorgeous sunrise," said Joanne Chisnall, Volunteer Coordinator at BZS and the coordinator of the event.
"The event was great success and we were especially happy to welcome the rowers in their gigs this year. A special thanks to Butterfield and Vallis and Ben & Jerry's for sponsoring the event.
"We'd also like to thank the Bermuda Regiment for providing RPs to manage traffic at the event. Finally, thanks to all the participants of the event, it wouldn't be a success without their support!"
Paddle boarders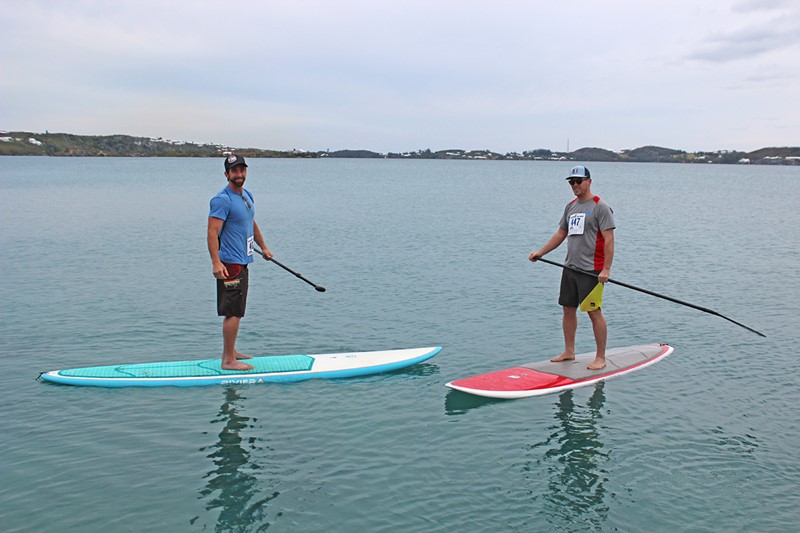 Bikers ready to go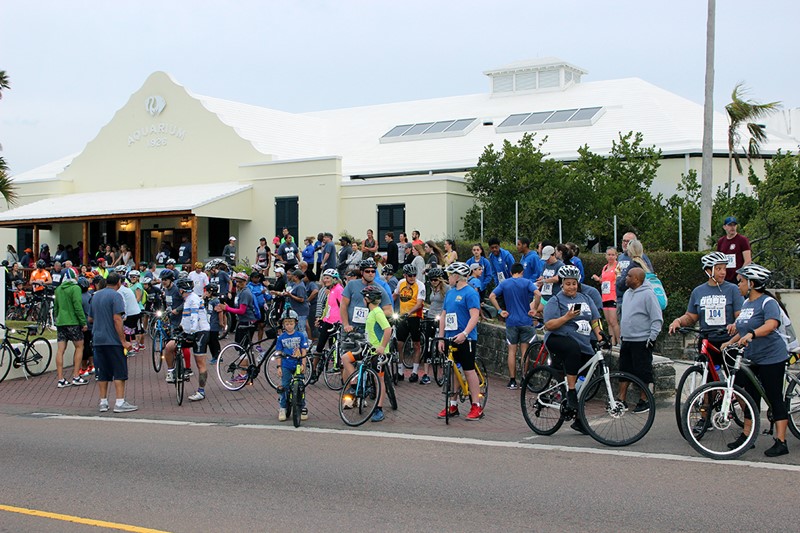 Rowers in Gigs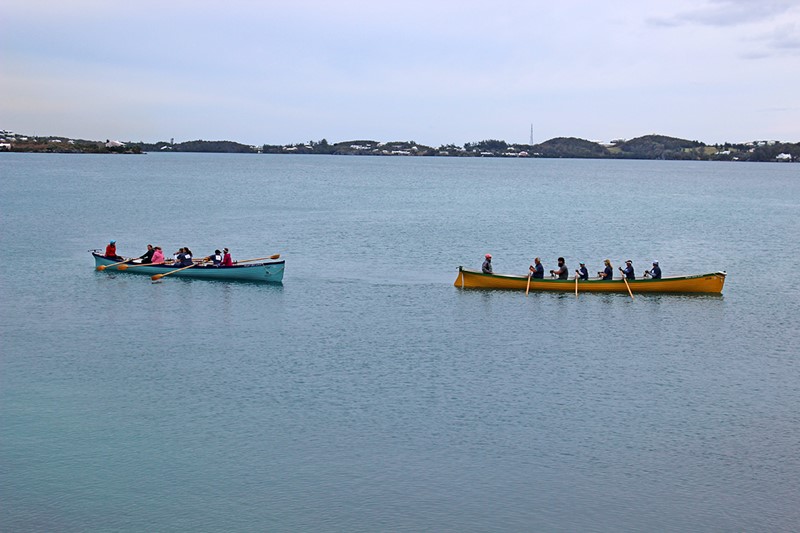 Runners ready to go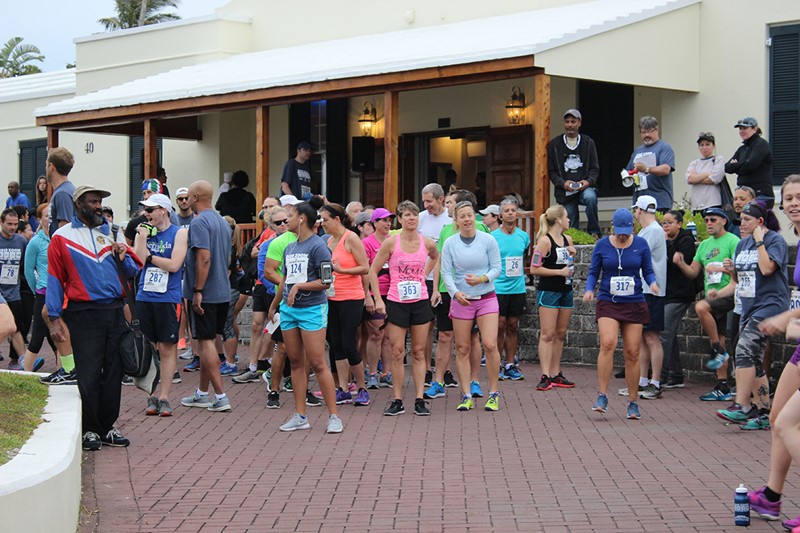 Sunrise at ZOOM