Recent News
Minister gives update on Sargasso Sea Alliance
Friday, April 27, 2012
Britain's Foreign and Commonwealth Office has a Full Science Case for their review as Bermuda moves to establish international protection of the Sargasso Sea.
Minister Bean: Sargasso Sea Alliance Progress
Thursday, April 26, 2012
MARC A. BEAN, JP, MP ON: SARGASSO SEA PROJECT UPDATE; SCIENCE CASE
Rubis donates fuel for educational boat
Thursday, April 19, 2012
Rubis Energy Bermuda has donated another year of fuel for education to facilitate marine conservation excursions for local schoolchildren to support conservation education programmes.
RUBiS donates a year's worth of fuel to BZS
Tuesday, April 17, 2012
TUESDAY, APRIL 17: RUBIS has gifted a year's worth of diesel boat fuel to the Bermuda Zoological Society, it was announced today.
Aquarium shark released back into the wild
Tuesday, March 20, 2012
A shark called Osbourne has been released back to the sea by the Bermuda Aquarium and Zoo.
Community
About Us
Board of Directors
Contact Us
Become a Volunteer
Newsletter
Latest News
Trunk Island
Gift & Bookstore
Contact
General Inquiries
info@bzs.bm
Latest News
All the latest updates and news from the Bermuda Aquarium, Museum, and Zoo, one of Bermuda's leading visitor attractions!
'The Hunt' Was On For Families Over Holiday
Press Release - Bernews
Tuesday, January 12, 2021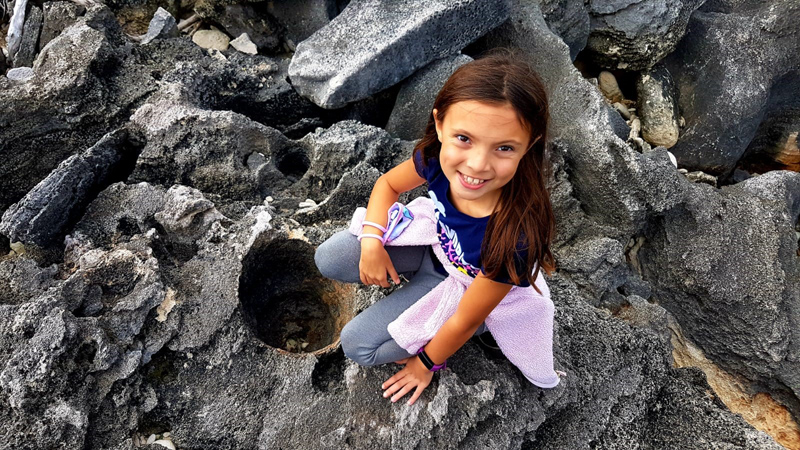 Over 80 families registered 'The Hunt', and those taking part have been able to experience and learn more about their island they thought they knew so well.
A spokesperson said, "When the Bermuda Aquarium, Museum and Zoo [BAMZ] closed in early December, the Bermuda Zoological Society's [BZS] education team were unable to host their traditional Mix and Match Christmas camp. Nonetheless, the team knew that families would be looking for activities to entertain their little ones over the winter break – 'The Hunt' was afoot!
On December 21st the first teams that registered for 'The Hunt' began their quest. In this socially-distanced outdoor family experience, everyone was able to join in. Participants first had to crack codes to unlock locations across Bermuda and then they set out on an adventure to explore and discover their island home.
At each stop the families answered questions and completed challenges. As they learned about each location's natural history, the tasks revealed a letter, which at the end would help them to unscramble the final password. BZS educator Dr. Alex Amat kept in touch with each family via WhatsApp to occasionally help where necessary, and in turn they sent her their answers, photos, and video recordings of their adventures.
Some families completed 'The Hunt' in one day, while others fit the different locations into their schedule over a period of a few days, accommodating naps, meals, and age of the crew. Word spread, and 'The Hunt', which was originally available for the few days before Christmas, was extended to accommodate requests from families that wanted to participate in the fun.
Over 80 families registered, and those taking part have been able to experience and learn more about their island they thought they knew so well. The feedback received from the participating families was awe-inspiring," the spokesperson said.
"We've had so much fun you've really made our Christmas holidays. We have learned loads too. Thanks so much!" said the McGoun family.
"This was awesome, thank you! Earlier [our daughter] actually said 'I think our prize is how much fun we had.
"We really had such a great time. Thanks for putting it all together! We will definitely be visiting those spots again," remarked the Clammer family.
The organisation explained, "This edition of 'The Hunt' is now closed and the last of the teams finished their hunt over the weekend. The BZS education team are busy working on the next edition of 'The Hunt' for the midterm break, and it will feature new locations, new challenges, new experiences, and lots more fun. Watch our website, www.bamz.org, follow our social media accounts or become a BZS member to receive word of the next installment of 'The Hunt'!
"The shared mission of BZS and BAMZ is to inspire appreciation and care of island environments, and as the support charity for BAMZ, the BZS is an example of a highly successful non-profit/public partnership.
"Each year the BZS provide more than 8,000 free educational experiences through our Stempel Foundation BZS Schools Programme in addition to popular community programmes for all ages, development of BAMZ exhibits, and conservation and research programmes. Each year, BZS Volunteers contribute over 10,000 hours of valuable husbandry support to the Aquarium and Zoo with all programmes being accredited by the Association of Zoos and Aquariums."