Recent News
Micro forests take root across the island
Thursday, January 19, 2023
An effort to establish a series of "micro forests" across the island has established ten thriving plots, according to the Bermuda Zoological Society.
Successful First Year of Micro Forest Project
Thursday, January 19, 2023
The Bermuda Zoological Society [BZS] has highlighted the BZS Micro Forest Project, which has an aim to plant 1,500 native-compatible and endemic plants each year for three years.
BZS just misses out on award recognising use of drone technology
Monday, November 07, 2022
An island charity was shortlisted for an international award for its use of drone programming.
The Bermuda Zoological Society was nominated for a Drone Deploy Award for its use of Drone Deploy, an internet-based drone mapping programme.
BAMZ interns get hands-on experience in range of roles
Friday, October 21, 2022
Over the summer the Bermuda Zoological Society (BZS) had the privilege of affording a multitude of student summer positions at the Bermuda Aquarium, Museum & Zoo (BAMZ), through internship programme placements and volunteer opportunities. Within these roles the students were able to gain industry experience, explore the different areas of the facility, gain volunteer hours for their academic year, and acquire mentorships for their future within the industry of environmental studies and conservation.
Event to give young people a say in Blue Prosperity Plan
Friday, October 21, 2022
Young people were invited to provide input on how Bermuda can mitigate long-term threats such as climate change as part of a consultation on The Draft Blue Prosperity Plan.
Community
About Us
Board of Directors
Contact Us
Become a Volunteer
Newsletter
Latest News
Trunk Island
Gift & Bookstore
Contact
General Inquiries
info@bzs.bm
Latest News
All the latest updates and news from the Bermuda Aquarium, Museum, and Zoo, one of Bermuda's leading visitor attractions!
Photos: BZS Participants Get Their 'Zoom' On
Bernews
Thursday, March 15, 2018

This past Sunday, 11th March, over 450 fundraisers biked, ran, walked, paddle boarded and rowed in the Bermuda Zoological Society's [BZS] annual Zoom Around the Sound race.
The popular 7.2 mile race saw men, women, children make their way around the circular route on both land and sea. All funds raised from the event went towards the BZS education programmes.
BZS Junior Volunteers after completing their walk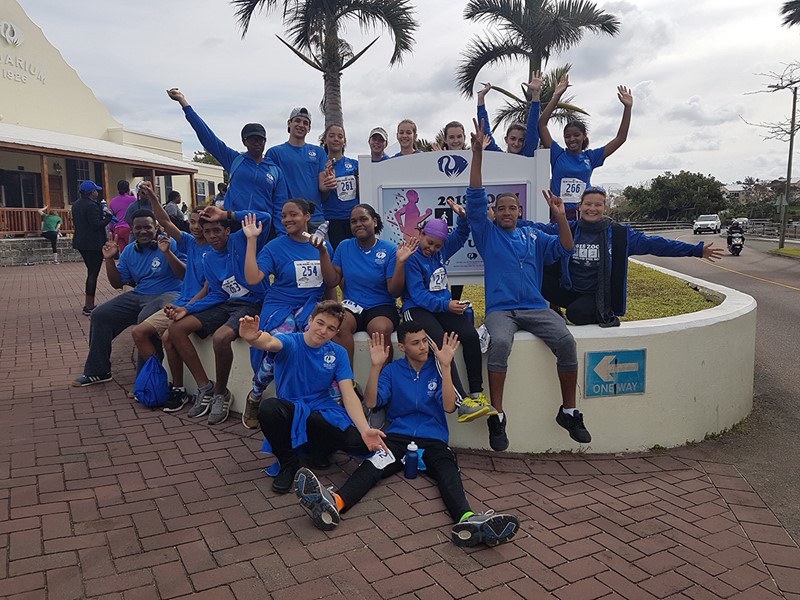 The event kicked off with a warm up at 8:15am by Yves Paul. Once all the participants were pumped up and ready to go, Dr. Ian Walker, Principle Curator of the Bermuda Aquarium, Museum and Zoo, and MC of the day's events, sent the cyclists, then runners, then walkers on their way.
Once again, the race also saw paddle boarders make their way around the sound, but this year the event also saw the inclusion of two teams of rowers in their gigs.
Morning workout with Yves Paul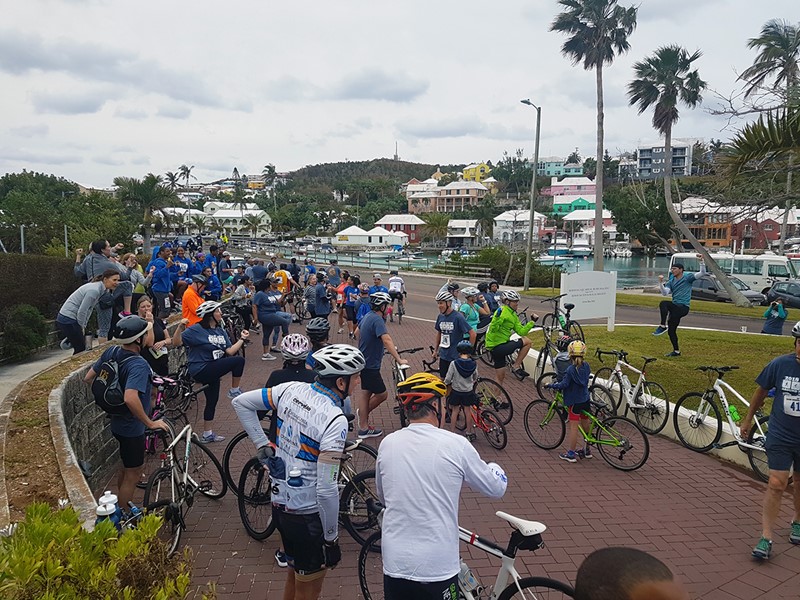 "After days of dreary weather, we were very happy that Sunday cleared up for all of our participants, especially with the day starting with a gorgeous sunrise," said Joanne Chisnall, Volunteer Coordinator at BZS and the coordinator of the event.
"The event was great success and we were especially happy to welcome the rowers in their gigs this year. A special thanks to Butterfield and Vallis and Ben & Jerry's for sponsoring the event.
"We'd also like to thank the Bermuda Regiment for providing RPs to manage traffic at the event. Finally, thanks to all the participants of the event, it wouldn't be a success without their support!"
Paddle boarders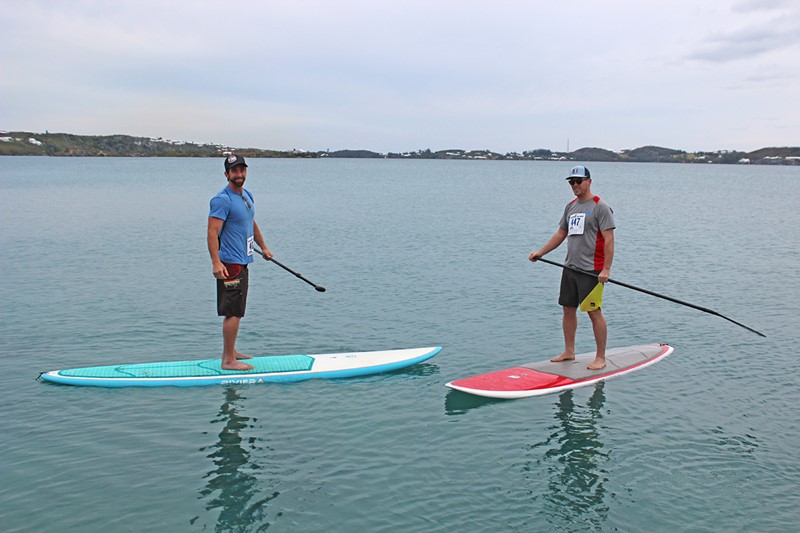 Bikers ready to go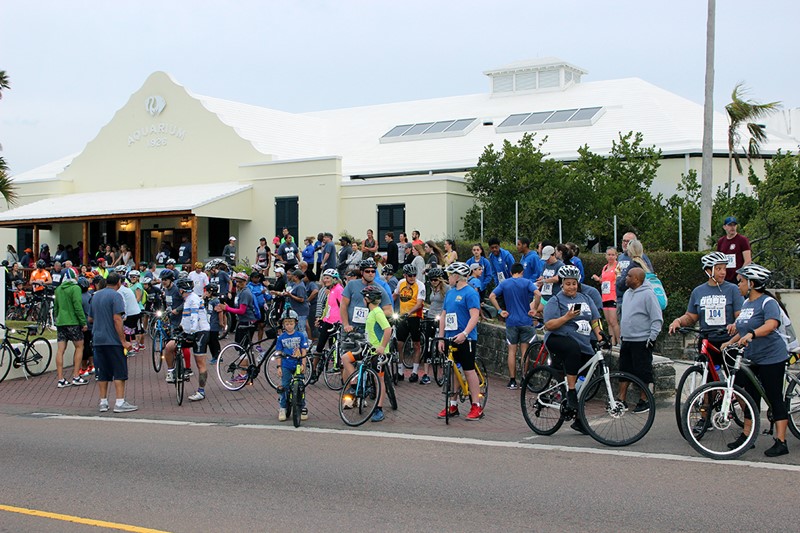 Rowers in Gigs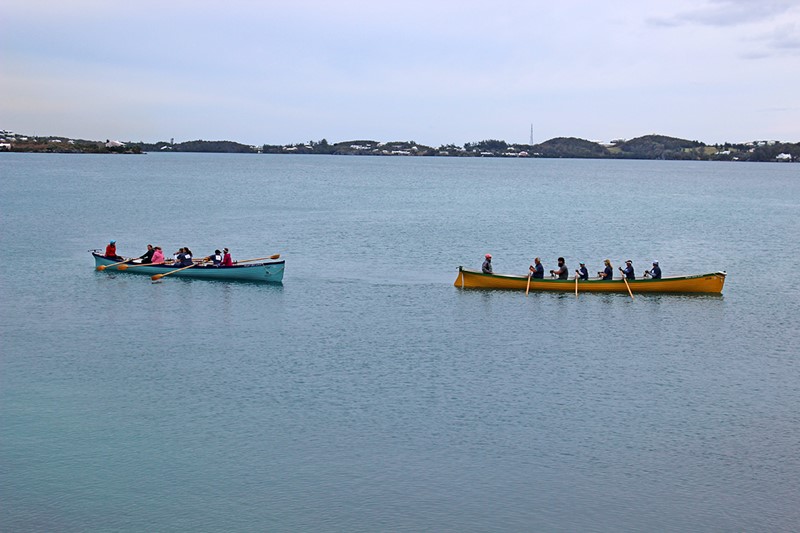 Runners ready to go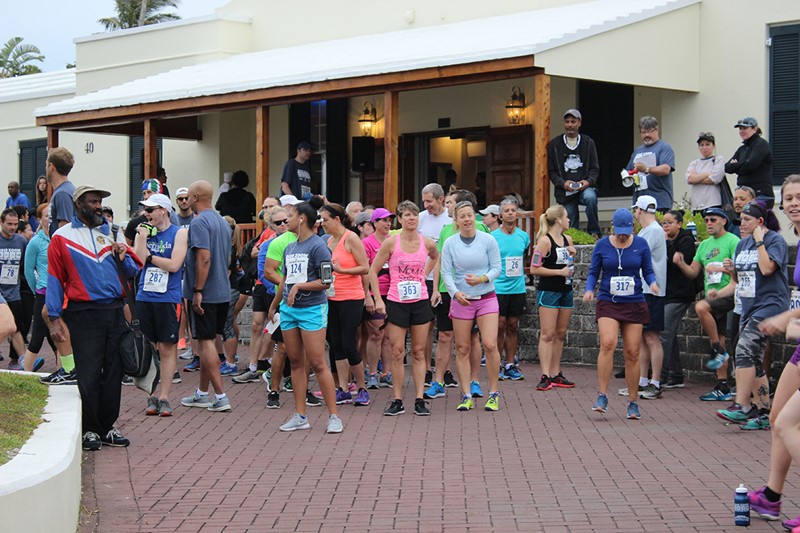 Sunrise at ZOOM