Recent News
Garden Club Of Bermuda Donates $10K To BZS
Tuesday, June 15, 2021
The Garden Club Of Bermuda has made a donation of $10,000 to the Bermuda Zoological Society [BZS] for their Trunk Island 'Funding the Future' project.
BZS workshop shows how to measure programmes' success
Tuesday, June 15, 2021
The Bermuda Zoological Society has held an online workshop for non-governmental organisations that showed how to gather statistics to measure the success of academic programmes.
BZS Holds Professional Development Workshop
Tuesday, June 15, 2021
The Bermuda Zoological Society [BZS] recently held an online professional development workshop for 13 participants, representing nine different non-governmental organizations [NGOs].
Week to highlight sharks to launch next Monday
Thursday, June 03, 2021
The Bermuda Zoological Society today announced virtual Shark Week.
The event will offer daily presentations from experts and marine experts and will also coincide with the BZS's World Ocean Day celebration on June 8.
Bermuda Zoological Society To Hold Shark Week
Tuesday, June 01, 2021
As part of the World Ocean Day celebration, the Bermuda Zoological Society [BZS] will be hosting the "Shark Week" virtually from June 7th-11th.
Community
About Us
Board of Directors
Contact Us
Become a Volunteer
Newsletter
Latest News
Gift & Bookstore
Contact
General Inquiries
info@bzs.bm
Latest News
All the latest updates and news from the Bermuda Aquarium, Museum, and Zoo, one of Bermuda's leading visitor attractions!
Photos: Lions Club Gas-O-Rama Fundraiser
Bernews
Saturday, February 13, 2021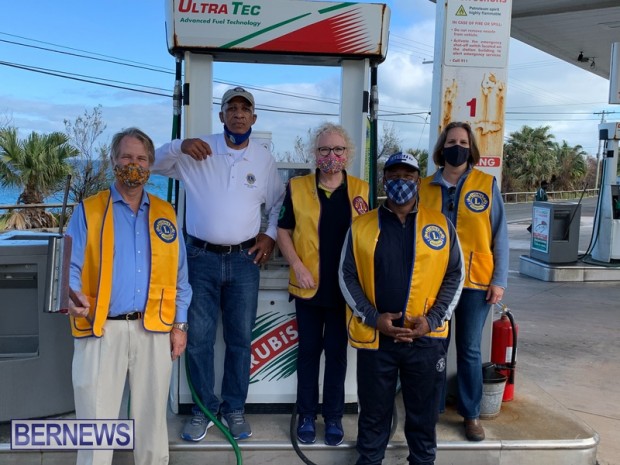 The Hamilton Lions Club, BZS Junior Volunteers and Rubis Terceira North Shore Gas Station are helping to raise money for Vision Bermuda and the Bermuda Zoological Society, with the 52nd annual Gas-O-Rama taking place today [Feb 13] at the gas station in Devonshire. Along with the Lions Club volunteers, recently appointed Acting US Consul General Alan Purcell was on hand to do his part, and BZS Junior Volunteers are washing cars to help support the effort.
To see the full gallery, please click here.