Recent News
Column: Sea Turtles Nesting Here & Abroad
Wednesday, August 01, 2018
The summer months are typically nesting season for sea turtles in our region. With Bermuda's nesting sea turtles extirpated by the late 1800's, the idea of sea turtles nesting on our shores again causes great excitement.
'Adventure At The Aquarium' Tomorrow
Sunday, July 29, 2018
A free event titled 'Bermuda Adventure @ The Aquarium' is set to be held tomorrow [July 30] from 6.00pm to 8.00pm, with attendees able to "learn a little about our ocean, our heritage, and ourselves, and have a bit of fun."
Learn your heritage at family event
Friday, July 27, 2018
Community groups have arranged a family-friendly event to launch Cup Match week.
KPMG Staff Members Help 'Make A Difference'
Wednesday, June 27, 2018
On Friday, June 22nd, KPMG in Bermuda closed its doors for half a day enabling over 120 staff members to participate in the firm's annual Make a Difference Day [MaDD].
Educational treat at Trunk Island
Thursday, June 14, 2018
Warwick Academy's Eco Club students Luke Foster, Grace Flannery, Katya Williamson, Jibril Taylor, Isabel Hughes, Roxy Crockwell-Laurent and Rip Crockwell-Laurent), enjoyed a joyful and enlightening trip to Trunk Island, Harrington Sound.
Community
About Us
Board of Directors
Contact Us
Become a Volunteer
Newsletter
Latest News
Gift & Bookstore
Contact
General Inquiries
info@bzs.bm
Latest News
All the latest updates and news from the Bermuda Aquarium, Museum, and Zoo, one of Bermuda's leading visitor attractions!
Kids donate birthday money to BZS
Bermuda Zoological Society
Friday, June 01, 2018

Excerpt WILD News June 2018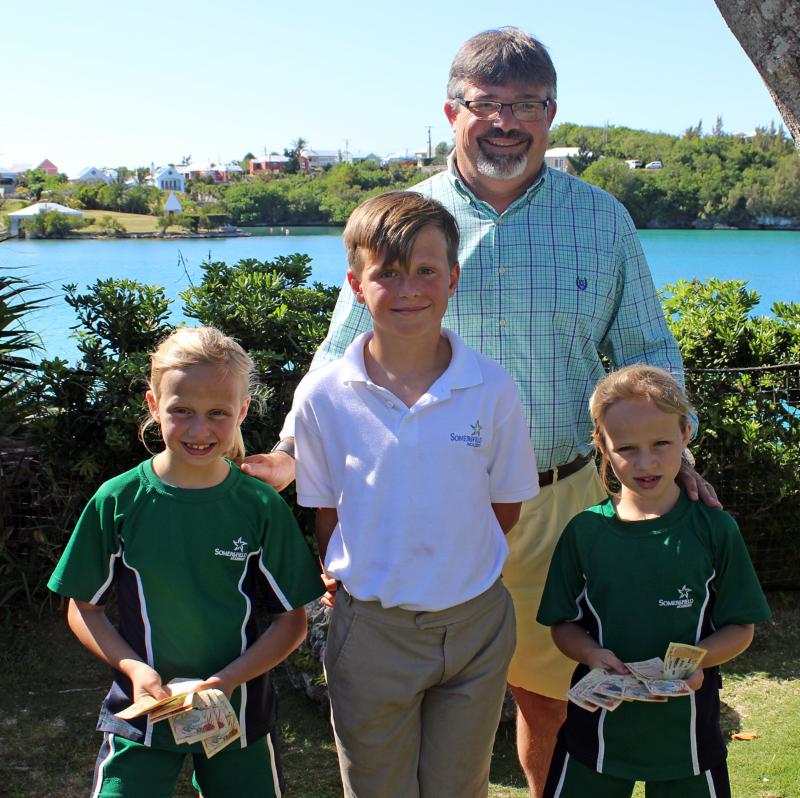 Instead of spending their birthday money on video games or the latest dolls, on Monday 14th May 11-year-old Oliver "Olly" Cherry and 8-year-old twins Hayleigh and April Cherry presented Dr. Ian Walker, curator of the Bermuda Aquarium, Museum and Zoo, with a donation of their birthday money to be put towards the Bermuda Zoological Society's education programmes.
The children felt that instead of purchasing items for themselves, that they knew they would eventually lose interest in, they would donate the money towards the BZS so that other children could have the opportunity to learn and grow as stewards of the environment.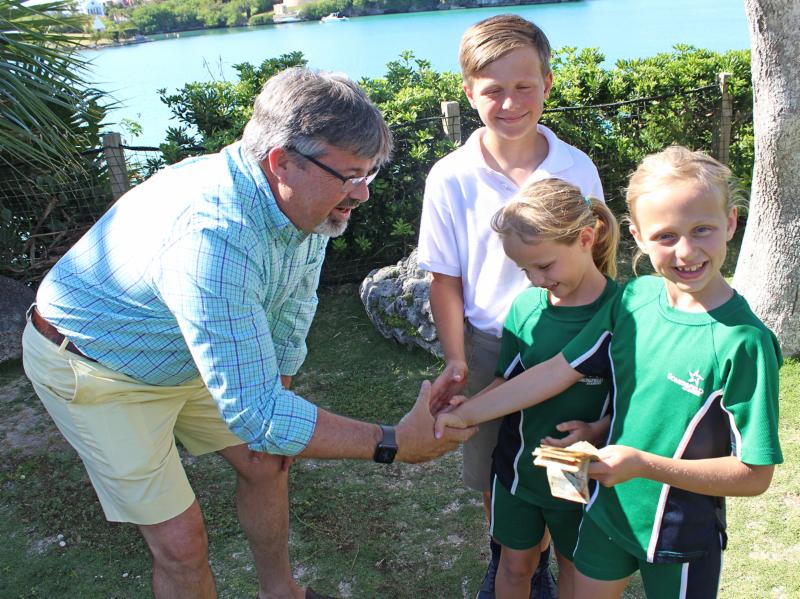 The Somerfield students donated over $600 to the BZS, after they collected the money from their birthdays.
Dr. Walker warmly welcomed the gesture.
"I think it's outstanding and remarkable that that these children could be so selfless," said Dr. Walker. "Our BZS education programmes provide experiences for over 8,000 students and year, and this money with be a great benefit to the programmes. A big thank you to the Cherry children for their donation."