Recent News
Video: Sharks Feed On 30 Foot Dead Whale
Thursday, March 01, 2018
Calling it a "once in a lifetime encounter," Weldon Wade posted video footage showing sharks feeding on dead 30-35 foot sperm whale floating off Bermuda, with the video also showing Marine Biologist Choy Aming on top of the whale capturing GoPro footage from a very unique perspective.
Bridget the turtle prepares for return to sea
Friday, February 09, 2018
When Aerial Williams went fishing, a turtle was the last thing she expected to find at the end of her line.
Video & Photos: Turtle Successfully Rehabilitated
Thursday, February 08, 2018
A sea turtle that was accidentally caught by a young girl has been successfully rehabilitated following surgery to remove a fishing hook, with a group gathering today [Feb 8] at the Bermuda Aquarium and Zoo [BAMZ] to make the announcement, while also educating the public on how injured sea turtles should be handled.
BZS Set To Host "A Home For A Bluebird"
Sunday, February 04, 2018
The Bermuda Zoological Society [BZS] is getting set to host an event titled "A Home For A Bluebird" on Sunday, March 4, with the first presentation to take place from 10.00am to 11.30am and the second presentation to take place from 1.30pm to 3.00pm.
LOM gives away $25,000 to mark 25 years
Monday, January 29, 2018
LOM Financial gave away $25,000 to charity at an event to mark its 25th anniversary.
Community
About Us
Board of Directors
Contact Us
Become a Volunteer
Newsletter
Latest News
Trunk Island
Gift & Bookstore
Contact
General Inquiries
info@bzs.bm
Latest News
All the latest updates and news from the Bermuda Aquarium, Museum, and Zoo, one of Bermuda's leading visitor attractions!
Artex Team Helps Restoration Of Trunk Island
Bernews
Thursday, December 14, 2017

Last week, 17 Artex employees and their family members participated in a charitable event in partnership with the Bermuda Zoological Society [BZS] – a registered Bermuda charity that supports the Bermuda Aquarium, Museum and Zoo.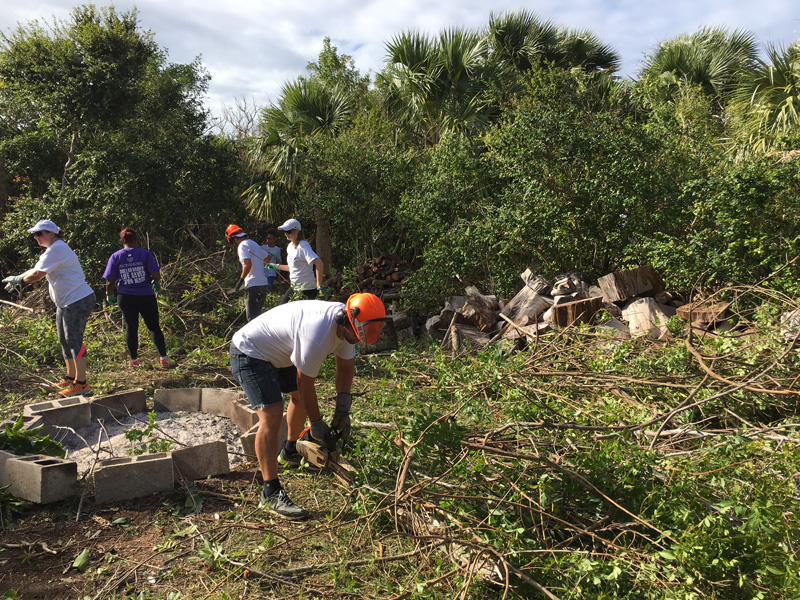 In 2015 BZS purchased a 2.4 acre lot on Trunk Island, in Harrington Sound, with plans to create an outdoor classroom for schoolchildren and adults. This "living classroom" highlights conservation and the environment, and all classes for Bermuda's students on Trunk Island are free of charge. BZS also uses the island for overnight camps, educational workshops and nature encounters.
The island's restoration is still underway, as teams work to clear it of invasive plants and replace endemics. The afternoon of December 9, the Artex team worked together to cull and remove invasive Brazilian Pepper Trees, aiding in the restoration of the island.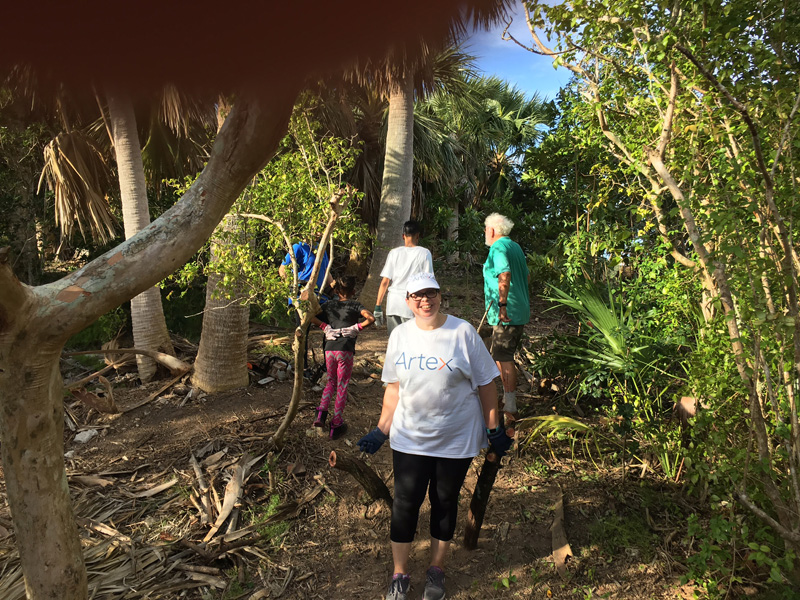 "Thank you to the team from Artex for all their hard work during their corporate day of giving out on Trunk Island", said Colin Brown, President of the Bermuda Zoological Society.
"It is with this kind of support that we can continue to work towards our goal of returning the island to its native and endemic state, in order to preserve it for future generations."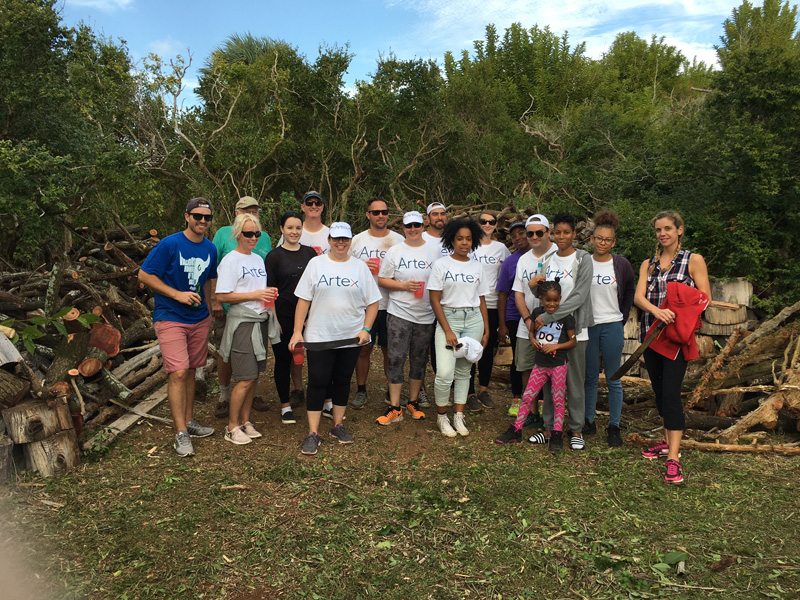 "Artex has been part of the Bermuda community for 20 years and we're proud to support its continual development. The conservation of our island and the ability to teach both children and adults to understand and respect what makes us unique is a privilege. We're so happy that we have the chance to give back to our local community," said Robert Eastham, Managing Director-Bermuda.