Recent News
Press Release: Lionfish project
Tuesday, March 13, 2018
It is often said that good things come in groups of three, and that might be the case for a trio of research projects aimed at reducing a threat to Bermuda's marine biodiversity: the invasive lionfish.
Video: Sharks Feed On 30 Foot Dead Whale
Thursday, March 01, 2018
Calling it a "once in a lifetime encounter," Weldon Wade posted video footage showing sharks feeding on dead 30-35 foot sperm whale floating off Bermuda, with the video also showing Marine Biologist Choy Aming on top of the whale capturing GoPro footage from a very unique perspective.
Bridget the turtle prepares for return to sea
Friday, February 09, 2018
When Aerial Williams went fishing, a turtle was the last thing she expected to find at the end of her line.
Video & Photos: Turtle Successfully Rehabilitated
Thursday, February 08, 2018
A sea turtle that was accidentally caught by a young girl has been successfully rehabilitated following surgery to remove a fishing hook, with a group gathering today [Feb 8] at the Bermuda Aquarium and Zoo [BAMZ] to make the announcement, while also educating the public on how injured sea turtles should be handled.
BZS Set To Host "A Home For A Bluebird"
Sunday, February 04, 2018
The Bermuda Zoological Society [BZS] is getting set to host an event titled "A Home For A Bluebird" on Sunday, March 4, with the first presentation to take place from 10.00am to 11.30am and the second presentation to take place from 1.30pm to 3.00pm.
Community
About Us
Board of Directors
Contact Us
Become a Volunteer
Newsletter
Latest News
Gift & Bookstore
Contact
General Inquiries
info@bzs.bm
Latest News
All the latest updates and news from the Bermuda Aquarium, Museum, and Zoo, one of Bermuda's leading visitor attractions!
What a catch!
Royal Gazette
Wednesday, November 15, 2017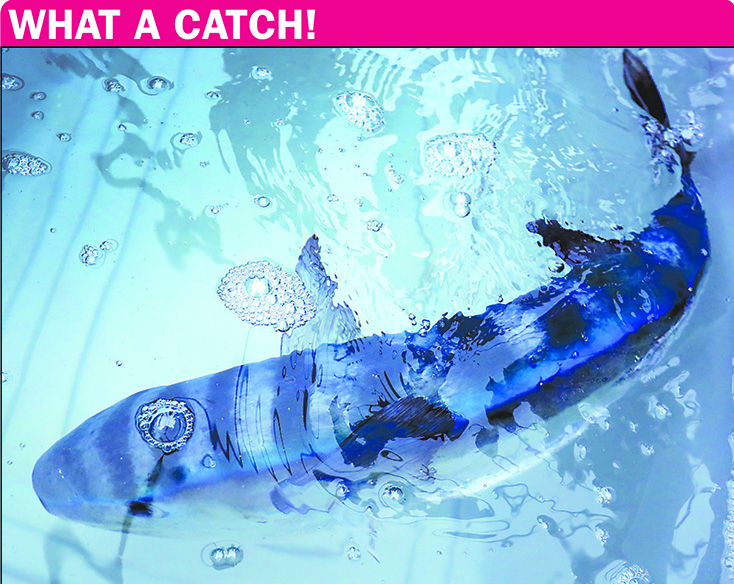 Rare fish sighting: Staff at the Bermuda Aquarium, Museum & Zoo hit the books to identify this oceanic pufferfish which was caught by a local fisherman ten miles from shore. The fish was later released back into the open waters.