All the latest updates and news from the Bermuda Aquarium, Museum, and Zoo, one of Bermuda's leading visitor attractions!
LOM gives away $25,000 to mark 25 years
Published Jan 29, 2018 at 8:00 am (Updated Jan 29, 2018 at 12:08 am)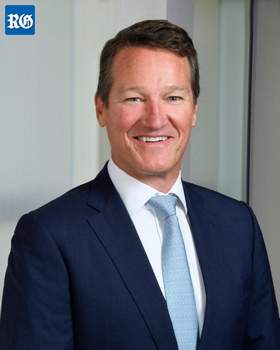 Charity boost: Scott Lines, CEO of LOM

LOM Financial gave away $25,000 to charity at an event to mark its 25th anniversary.
Around 200 people turned out at the event on Friday evening and all the guests were given the chance to vote for their favourite charity.
The winning charity was Friends of Hospice, which received $20,000 from the financial-services company.
The remaining $5,000 was split equally between four other charities: the Centre Against Abuse, Bermuda Zoological Society, the Trunk Island Campaign, Family Centre and Age Concern.
Scott Lines, LOM's chief executive officer, who presented the cheques, said: "We are pleased to have been given the opportunity to assist Friends of Hospice with a donation of $20,000, and the other four runner-up charities with $5,000 to celebrate our 25th year.
"LOM Financial is a Bermudian-owned and focused firm and we are grateful for the good work done by all these charities for the betterment of the Bermuda community."